The rising trend of mocktail bars in NYC has taken the scene by storm even though the city is renowned for its bustling cocktail culture. Catering to those seeking alcohol-free alternatives that are just as exciting and delicious, these establishments have become the go-to destinations for a refreshing and refined night out.
Let's explore the vibrant and diverse nightlife of New York City, where the glitz and glamour of the bar scene never fail to captivate visitors and locals alike. We've lined up the top 20 mocktail bars in NYC plus 1 pop-up mocktail bar you want to know about.
1. Mocktail Bar NYC – Boisson
Boisson is a non-alcoholic bottleshop in NYC that sells non-alcoholic beverages such as wine, beer, whiskey, rum, tequila, and mezcal. They also provide local delivery and may ship large items nationwide. Their NYC stores can be found in West Village, Brooklyn, Upper West Side, and Upper East Side.
Let's start with the basics. Before digging into the vibrant nightlife of NYC, it's important to have an idea of what kinds of ingredients are used and where bars get their supply.
Aside from creating refreshing mocktails using natural ingredients and spices, there are now non-alcoholic spirits and aperitifs in the market that greatly help the sober industry. One of the brands that do exactly this is Boisson.
2. Mocktail Bar NYC – Hekate
Hekate, NYC is a small sober bar and specialty tea business with a feminine vibe. Designed for those interested in the crafting of herbal elixirs, anyone who could benefit from a bar alternative can enjoy the welcoming atmosphere there.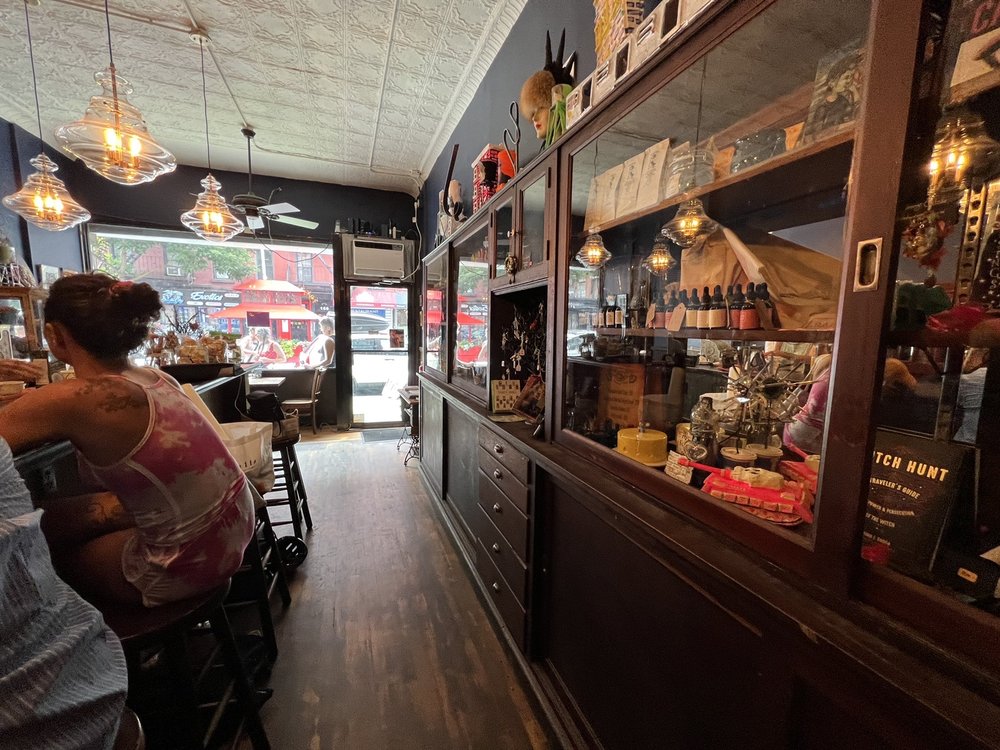 Would you like to organize a sober event? They also host sober party events. Hekate is the only bar in town where you can host a sober event without being surrounded by intoxicated people.
There are exotic alcoholic beverages accessible. Try their delicious alcohol-free drinks, mocktails, 0% ABV beers, and more as you relax in the pleasant atmosphere. There are also tea, coffee, and other beverages available.
Try The Healer, created with Apothekary's Blue Me Away, Lemonade, seltzer, and lavender simple syrup, one of their best-selling AF drinks. Hekate also sells artwork, soaps, candles, and tinctures to remind you of your beautiful experience while sober at the event.
3. Mocktail Bar NYC – Soho Diner
The mocktail bar in NYC, Soho Diner, can be an excellent choice for a casual dinner. The cuisine is reasonably priced, and the portions are generous. They have an all-day, brunch, dinner, and late-night menu, making it a wonderful choice for almost any occasion.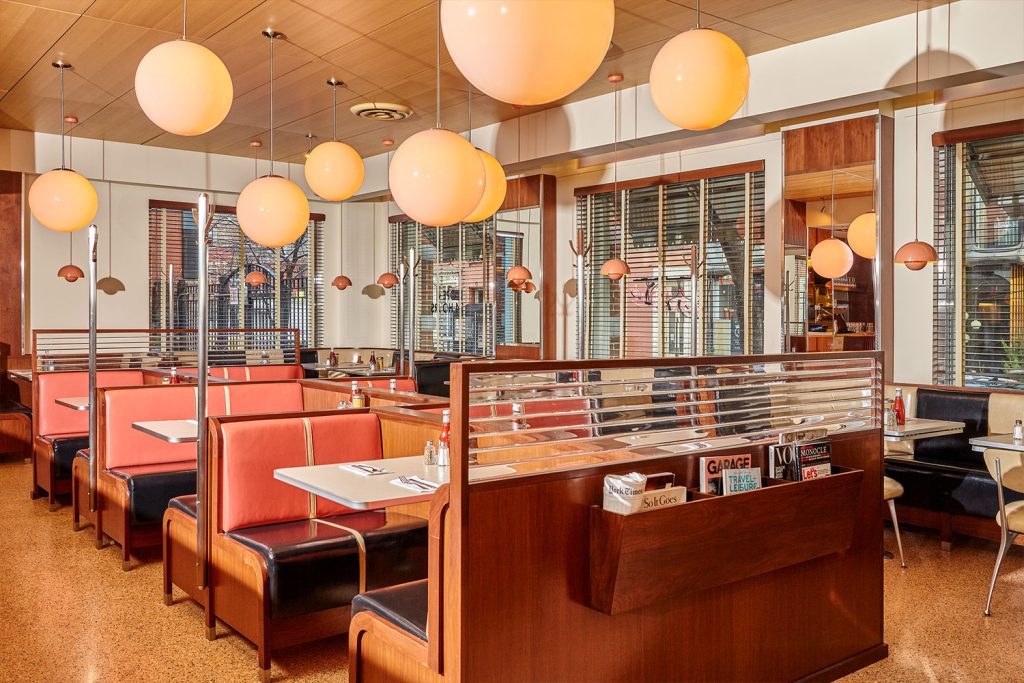 They have a "Restorative Cocktail" menu with non-alcoholic cocktails in addition to their modern take on the informal diner. The Golden Oat Milk combines oat milk, vanilla, turmeric, ginger, and lemon. On the other hand, orange, lemon, vanilla cream, and seltzer are combined in the Orange Julius.
4. Mocktail Bar NYC – Sunday in Brooklyn
Mocktail bar in NYC, Sunday in Brooklyn, is a rustic three-story facility with an outdoor terrace, marketplace, private dining room, and rooftop garden. They present brunch items, an evening menu, and small plates.
This restaurant definitely cares about providing excellent dining alternatives, but the attention used in selecting ingredients continues beyond there. Sunday in Brooklyn offers a great assortment of non-alcoholic beverages. For their mocktails, they feature a section on their drinks menu called Zero Proof for brunch and dinner.
Try their Celery Collins, which is made with Seedlip Garden, celery, pandan leaf, and tonic. This drink is served on the rocks.
5. Mocktail Bar NYC – The Orchard Townhouse
Mocktail Bar in NYC, The Orchard Townhouse, is a cozy café in a four-story townhouse that serves American meals and non-alcoholic spins on classic cocktails. Aside from Fever Tree sodas and iced teas, try refreshing mocktails like the Cucumber Cooler. This mocktail is made with Seedlip Garden, cucumber, pressed lime, agave, saline, and soda.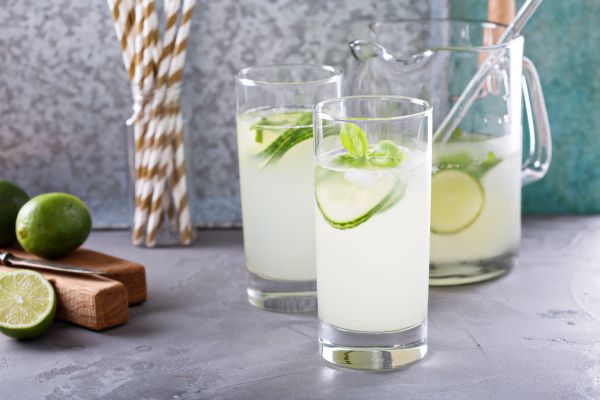 The Orchard Townhouse hosts large parties and private events. A unique feature is The Suites, a curated selection of 5 turn-key residences available for short or long-term rentals, located above The Orchard Townhouse.
6. Mocktail Bar NYC – Mace
This cocktail bar by Greg Boehm and Nico de Soto was named after the nutmeg-like spice, not the eye-burning pepper spray. The bartenders base their drink menu on various flavors from their travels, with each cocktail named after a spice used in it. Those imported seasonings are displayed in mason jars around the spice-market-inspired venue and appear in Maharlika chef Miguel Trinidad's bar snacks.
The things on offer here are bold but with just enough restraint to leave you wanting more. Just like their classic mocktail – Mace. Mace is a mocktail made with Three Spirit Livener, beet juice, orange acid, young Thai coconut cordial, and mace mist.
7. Mocktail Bar NYC – Ci Siamo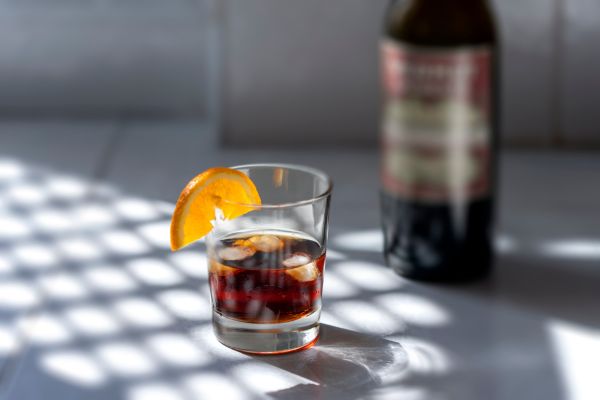 Ci Siamo combines the traditional and the modern, bringing live-fire cooking, housemade pasta, and an extensive Italian wine list to Manhattan West. Chef Hillary Sterling draws inspiration for her basic, straightforward meals from her extensive travels in Italy, anchored in seasonal ingredients and purposeful preparations.
The drinks menu confidently features non-alcoholic cocktail selections. Try the Amadeo, a mocktail made with AMASS botanical spirit, verjus, and non-alcoholic vermouth.
8. Mocktail Bar NYC – Atla
You might not consider an agua fresca to be a cocktail. Still, the water in all of the agua frescas in Atla is intended to offer another layer of taste rather than simply dilute fruit juice. For example, the cucumber-yuzu drink with palo santo-infused water has been on Atla's menu for years.
To make it palatable, the team steeps it in boiling water, careful not to leave the sticks in for too long, lest the liquid turns bitter and sappy. When timed correctly, the infusion turns lemony and piney, almost like bitters, bringing the cool cucumber and floral yuzu flavors together.
What is the drink's finishing touch? Groupings of black basil seeds, which look like speckled lily pads above the drink's ice cubes and, like chia seeds, swell as they absorb liquid to become a visually appealing and tactile garnish.
9. Mocktail Bar NYC – Dead Rabbit
The Dead Rabbit, New York, housed in a five-story 19th-century townhouse, offers three separate dining and drinking experiences: The Taproom, The Parlor, and the Occasional Room. The Taproom is all about the craic. Cocktails reign supreme in the Parlor, while tavern traditions take center stage in The Occasional Room.
The much-lauded Dead Rabbit has won multiple awards in its decade of operation downtown. Its trio of spirit-free drinks includes, of course, a spin on its fantastic Irish coffee. You can also try the Low Key, made with a non-alcoholic spirit, chai, toasted sugar and raspberry, ginger, lemon, and soda water.
10. Mocktail Bar NYC – Death & Company NYC
While Death & Co's Denver and Los Angeles locations opened with alcohol-free options on their menus in 2018 and 2019, respectively, the flagship location in NYC only added them after receiving an increase in requests for non-alcoholic drinks during the pandemic.
Their Wild Koba features NKD LDY whiskey alternative, Everleaf Forest (a non-alcoholic aperitif), chocolate black tea, and apple shrub.
11. Mocktail Bar NYC – Sidney's Five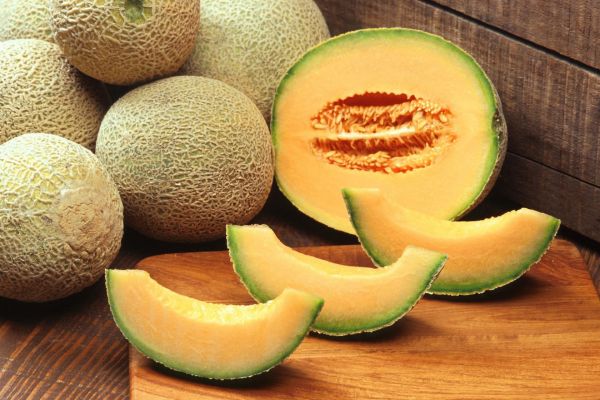 Time Out New York's award-winning Sidney's Five is one of NYC's more ideal restaurants/bars, successfully operating as one, the other, or both, depending on your visit. This is because they serve something for everyone.
Aside from their Athletic Co. Non-Alcoholic Golden Ale, Sidney's Five serves the Faux-Ball. This mocktail is made with melon shrub, pineapple, mint, lemon, and soda water.
As you prepare to say farewell, they bring complimentary chocolate-covered strawberries to your table. It's adorable, engaging, and sets the tone at a crucial point in hospitality frequently overlooked: the moment you walk out the door.
12. Mocktail Bar NYC – Sunken Harbor Club
Sunken Harbor Club in NYC is a cozy nautical cocktail bar on the second level, above Gage & Tollner. Gage & Tollner has been a cornerstone in the Brooklyn restaurant scene for almost a century. The community-driven team is bringing Gage & Tollner back to its former glory and ushering it into the twenty-first century.
Chief Cocktail Officer Garret Richard's inventive libations and refreshing new spins on traditional tropical cocktails are featured in Sunken Harbor Club. Their Dry Land menu, which features non-alcoholic concoctions, presents three mocktails: No Werewolf, The Elixir, and Scrimshaw. The first one is served on pebble ice with green apple, coconut, and cinnamon.
13. Mocktail Bar NYC – Overstory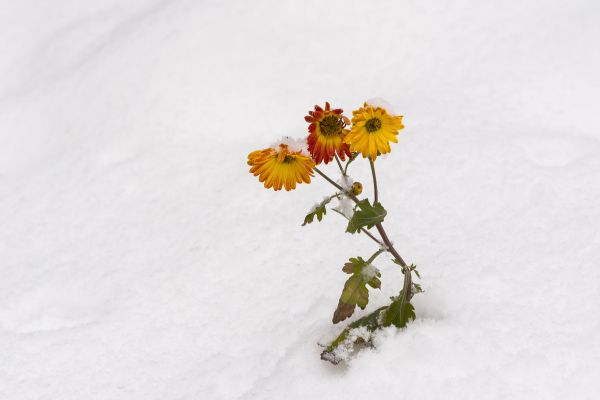 Overstory is a contemporary cocktail bar in New York City's Financial District on the 64th level of 70 Pine Street, one floor above SAGA Restaurant. A wraparound deck with 360-degree views of the New York City skyline surrounds the room.
They have multiple selections of mocktails that are elegant and sophisticated. Try their Chrysanthemum Sour, made with snow chrysanthemum, yellow apple, and celery.
14. Mocktail Bar NYC – 53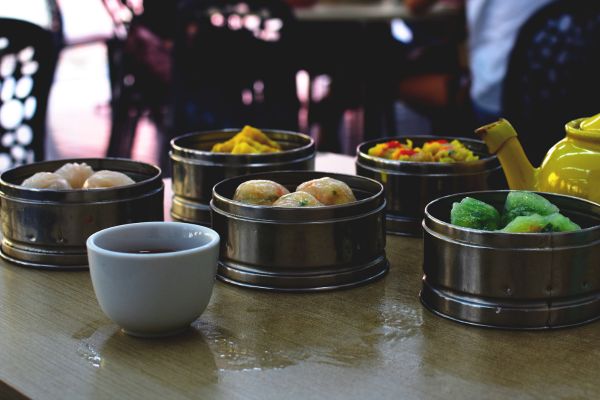 Enjoy late-night drinks and dim sum at Midtown's 53, where the mocktails are just as intriguing as the normal cocktails. The space is located close to the MoMA and is stylish, large, and filled with unusual design elements, such as hand-painted wallpaper in the elevator.
The Singapore Spring Fling is fruity and tart in all the right ways, while the Godai employs a house-made non-alcoholic whiskey alternative that tastes so similar to the real thing. Order their superb burgundy truffle xiao long bao, sit back, and feel like a million bucks.
15. Mocktail Bar NYC – Grand Army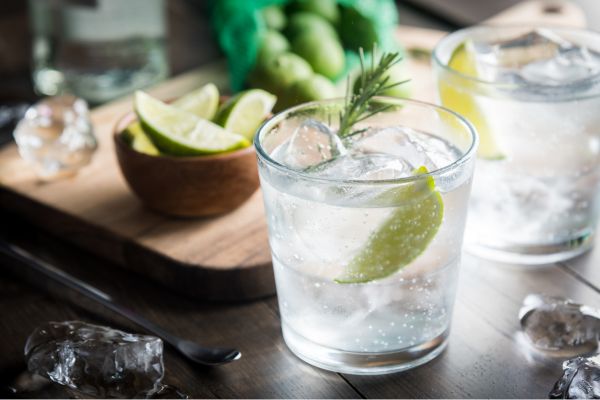 Many restaurants change their menus seasonally, but Grand Army does it with gusto, giving each iteration a sometimes bizarre theme like cats (not the musical), Nicholas Cage, or monster trucks.
Their Summer Camp Menu of 2023 features mocktails like the Orange Crush and Sunburn. The former is made with orange sherbet, orange blossom, acid blend, and soda water, while the latter is made with non-alcoholic gin, pineapple, alow, and milk punch.
16. Mocktail Bar NYC – Lord's
Lord's can be enjoyed for casual date evenings because it feels like a combination between a Hogwarts professor's office and a fashionable Greenwich Village restaurant. This Soho hotspot boasts a superb range of mocktails and an entire section for non-alcoholic apéritifs, which are the perfect bitter, herbaceous counterpoints to the heavy British pub fare served here.
The non-alcoholic cocktail selection includes the Pentire Negroni, Ghia Sour, English Garden, Wildred's Spritz, Casamara Amaro Soda, and Tart Vinegar Sour Cherry Shrub.
17. Mocktail Bar NYC – Maison Premiere
This mocktail bar in NYC, Maison Premiere, has been known for its absinthe and martinis since 2011. It is founded in the traditions and ceremonies of absinthe cafés and oyster bars, where on-the-spot service is combined with candid recommendations of daily seafood and thirst-quenching wines and recipes from ancient bar manuals.
Its "Temperance" section on the menu includes a few non-alcoholic cocktail selections. Try Uncle Dynamite, which is made with cranberry, cinnamon, lime, and tonic.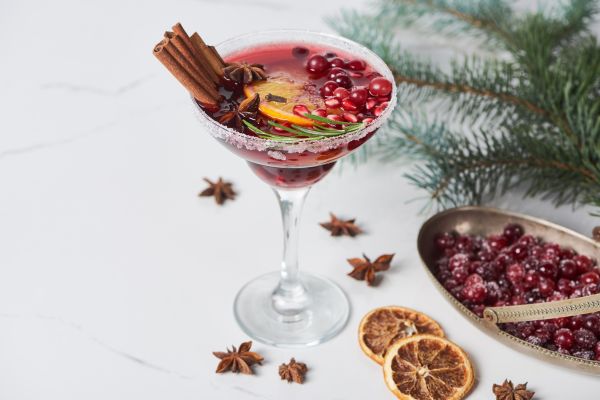 18. Mocktail Bar NYC – Koloman
Koloman is a modern French restaurant run by Chef Markus Glocker, who combines Parisian inventiveness with Viennese tradition. In an iconic NoMad location, it mimics the neighborhood hum of Secessionist-era European cafes.
Koloman does not serve mocktails; instead, they serve "soft cocktails," which the people love. This mocktail selection features the Persephone, which is made with white asparagus, lemon, honey, and non-alcoholic leitz riesling. You can also try different non-alcoholic beers and wines.
19. Mocktail Bar NYC – Clover Club
Julie Reiner's standard-bearing cocktail parlor shows its Victorian leaning through delicate tile work, curving leather booths, marble tables, old sofas, and a working fireplace. The focal point is the 19th-century mahogany bar, where vest-clad bartenders whisk and shake retro potions conveniently detailed in the novel-like menu.
Choose from majestic crystal punch bowls or carefully crafted old and new cocktails. This selection includes ones that are low-to-no-proof. Their Lucky Clover mocktail is made with raspberry, lemon, egg white, and orange flower water.
20. Mocktail Bar NYC – Nubeluz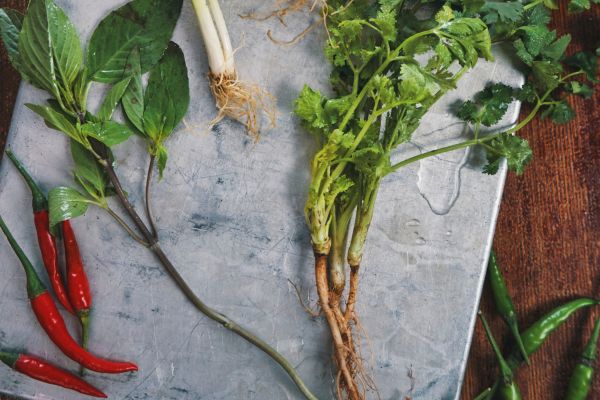 Nubeluz is a lightbox in the sky that combines the Spanish words for cloud ("nube") with light ("luz"). Located at The Ritz-Carlton New York, NoMad, it is New York's newest cocktail destination from award-winning Chef José Andrés.
Nubeluz serves innovative adaptations of traditional cocktails and small meals alongside breathtaking 270-degree views of New York City's cityscape. The cocktail program also includes spirit-free concoctions, like the Firefly, which is made with Gnista Barreled Oak, saffron, Thai basil chili tincture, and Fever Tree Indian Tonic.
BONUS: Pop-Up NYC Mocktail Bar – Third Place Bar
This mocktail bar in NYC is actually a pop-up mocktail bar that should be on your radar. Third Place Bar is a non-alcoholic pop-up bar in New York City that has been running events in the city and Brooklyn since early 2023.
The goal of Third Place Bar is to provide an environment that's just as relaxed, welcoming, and buzzy as a regular neighborhood bar, just without the booze. Third Place Bar has a full menu of non-alcoholic drinks including several beers, sparkling wine, and non-alcoholic cocktails.
A crowd favorite is the "Avenue C", a booze-free riff on a Boulevardier using Kentucky Spiritless 74 bourbon alternative, Pathfinder amaro, Wilfred's aperitif, and lapsang souchong tea. To keep tabs on them, follow @thirdplacebaynyc
NYC Mocktail Bars: All The Party, Non Of The Hangover
In the bustling city that never sleeps, the mocktail bars in NYC offer a unique and enchanting experience that perfectly combines the glitz and glamour of its vibrant nightlife with the growing trend of alcohol-free indulgence. These establishments have become the ultimate destinations for those seeking an extraordinary night out without compromising taste, sophistication, or the social aspect of enjoying a well-crafted beverage.
The mocktail menus themselves are a testament to the creativity and expertise of the mixologists who craft them. Every drink is a masterpiece, meticulously designed to captivate the senses and provide a satisfying alternative to traditional cocktails.
Related Articles
Alcohol is a significant component of the social scene in many communities. But what if you want to completely avoid and say no to alcohol?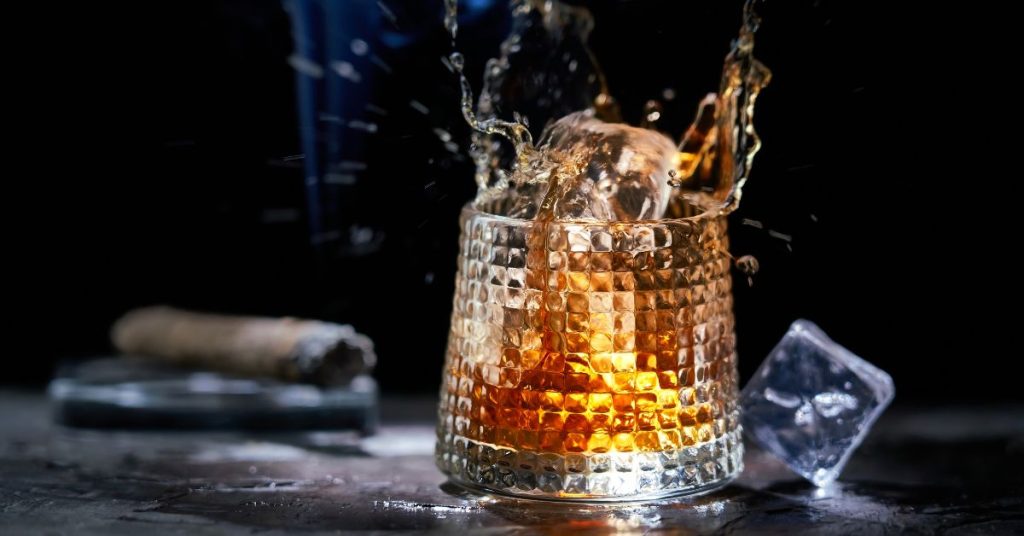 Ritual Zero Proof is one of the fastest-growing brands in the non-alcoholic drink space. People are looking for sophisticated, grownup alternatives to alcohol. In fact, Ritual's tagline is "Enjoy The Ritual." And why shouldn't we?
Shop Non-Alcoholic Spirits & Mocktail Kits
Mocktail Bars in NYC FAQs
Do bars serve mocktails?
Yes. Bars typically serve mocktails. Catering to those seeking alcohol-free alternatives that are just as exciting and delicious, these establishments have become the go-to destinations for a refreshing and refined night out.
If you don't see any mocktail selection on the menu, you can just simply ask the bartender to make you one without the booze.
What is the best mocktail to order at a bar?
The best mocktail to order at a bar depends on your preferences and tastes. Here are a few options that are often considered favorites:
– Virgin Mojito
– Sparkling Berry Mocktail
– Virgin Piña Colada
– Cucumber Cooler
Feel free to ask the bartender for recommendations or their signature mocktails. They may have unique creations or seasonal specials that could become your new favorite mocktail.
Do non-alcoholic bars exist?
Yes, non-alcoholic bars, also known as "sober bars" or "zero-proof bars," do exist. These establishments cater specifically to individuals who prefer not to consume alcohol or who are in recovery from addiction. Non-alcoholic bars provide a social environment where patrons can enjoy a wide range of alcohol-free beverages in a setting similar to traditional bars.
Are mocktails cheaper than cocktails?
In general, mocktails tend to be cheaper than cocktails. This price difference can be attributed to a few factors, like the ingredients used, preparation and complexity, alcohol tax and licensing, and perception and demand.
However, it's important to note that pricing can vary depending on the establishment, location, ingredients used, and the overall concept of the bar or restaurant.
Why are mocktails trending?
Mocktails have been trending for several reasons. Particularly, non-alcoholic bars have gained popularity in recent years as the demand for alcohol-free alternatives has increased. 
These bars offer a diverse menu of mocktails, artisanal sodas, herbal infusions, and other creative non-alcoholic beverages. The drinks are carefully crafted to mimic the flavors, complexity, and presentation of alcoholic cocktails, providing an enjoyable experience for those who choose not to drink alcohol.