Looking for non-alcoholic hostess gifts and you're running out of ideas?
Since we always think of something related to alcohol when giving gifts to adults, it's high time we show our gratitude with unique and thoughtful ones.
A thoughtful present should consider your hostess' interests and way of life.
Give them something special they can use in the kitchen if they enjoy baking or cooking; it doesn't have to be expensive.
Here are 21 easy-to-find non-alcoholic hostess gifts you can find online or at the nearest stores.
Non-Alcoholic Drinks
With hundreds of brand-new alternatives for alcohol-free wine, beer, liqueurs, and even aperitivos, the non-alcoholic beverage craze continues pushing the edge. Although soda is the most common non-alcoholic beverage for house parties, countless varieties are available. For example, Ritual produces different kinds of non-alcoholic spirits like gin, rum, tequila, and whiskey alternatives.
You can choose from a wide range of non-alcoholic drinks you can easily buy at the nearest Walmart, Target, or Publix. There are even vegan non-alcoholic wines and gluten-free non-alcoholic beers!
Hand Cream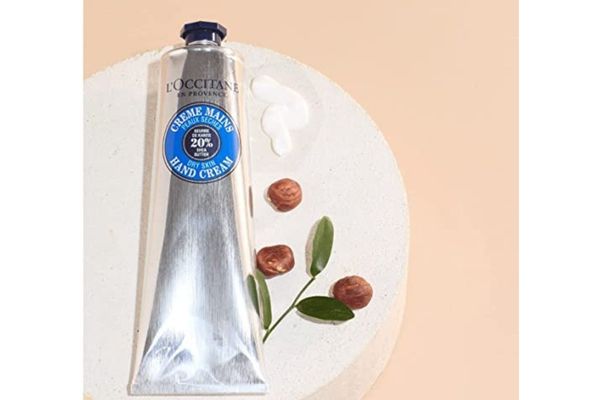 Undoubtedly, high-quality skincare items are wonderful presents.
Excessive hand washing can dry up and flake off cuticles, leaving them open to bacterial infections.
A decent quality hand cream will ensure that the cuticles and nails are nourished and well looked after, making them appear healthy, bright, and shining.
In addition to treating dry skin, hand creams can also be used to prevent chapped hands, soothe itching, and shield the hands from harsh weather.
Check out this list of the 10 best hand creams from The Strategist – New York Magazine.
Cookies
Cookies are one of the sweetest, kindest, and most heartfelt gifts. Cookies are wonderful both to give and to receive.
Nothing is more adorable than getting a few goodies that someone took the time to make just for you and then packaged.
If you have no idea how to bake some soft and chewy cookies and have never tried baking them, watch this YouTube video from The Cooking Foodie for easy steps.
If you don't have the time to bake your cookies at home, you can just buy gourmet cookies and have them delivered in time for your event. Personalize with your message—like a thank you card.
Chocolates
The symbolic meaning of chocolate is one of love, passion, compassion, and happy existence. I
t's a wonderful, straightforward gift that will delight your hostess and make them feel cherished.
You have a wide choice of alternatives, from simple flavored ones to more opulent chocolate varieties in many shapes and sizes.
It is the expensive ideal gift for someone without going over budget.
Order these famous chocolates and have them shipped by this weekend. 23,000 Five Star reviews can't be wrong.
Whatever your spending limit, you may find personalized luxury hampers to lavish your hostess with fine foods that will make them feel pampered.
If you're thinking of creating your chocolates to give to your hostess, make suer to put them in a box that is two to three times as big as theirs. You will have enough space to cushion the chocolates, so they stay cool and firm.
The chocolate is more prone to overheat if your package is too small. Make sure to have a container, wrapper, or plastic bag for the chocolates if you transport them from one place to another.
Cake
Cakes have traditionally been connected to happiness and birth. One of the sweetest ways to show your hostess how much you appreciate the warm welcome is by ordering a cake.
Cakes are a wonderful way to commemorate a special event. There are innumerable cake recipes, many of which are years old.
Some of them resemble bread, while others are lavish and intricate.
It needs to be moist, spongy, and fluffy. The use of premium ingredients is always a plus.
Additionally, when presenting freshly baked products as gifts, presentation is everything.
Using wax paper or butcher paper to wrap food as a gift is a quick and inexpensive solution.
You can either wrap it completely or just the bread or cake by folding the paper into a smaller size.
Tea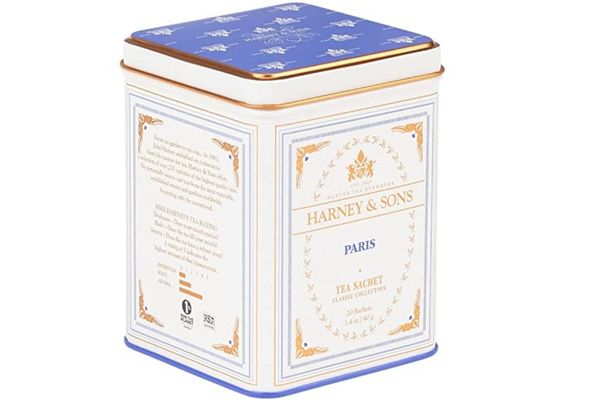 Giving tea is giving the gift of health. Ever since tea was discovered many thousands of years ago, the Chinese have been drinking it to promote health and wellness.
A warm cup of tea serves as a gentle reminder to pause, calm down, and appreciate all the little things in life. Gifting it to tea enthusiasts is a great option for any occasion because of this.
If you're thinking of brewing your own tea to give to your hostess, you must know their preferred flavors. Follow this easy tea recipe to create the most refreshing drink. Tea is more than just a calming and reviving beverage; it's love in a cup.
Flowers
Flowers make wonderful presents that are so appreciated.
Follow these three tips when thinking of gifting flowers to your hostess.
When it comes to hostess flowers, stay with an arrangement already in a vase or a potted plant with easy maintenance instructions. While it may be tempting to take a hand-tied bouquet adorned with attractive ribbon, your hostess must put the flowers in a vase with water before continuing with her current task.
Accepting a present already in a vase gives your host the option to accept the gift and carry on hosting the party.
Avoiding very aromatic flowers such as lilies, lavender, and some varieties of roses is a good idea.
When you contact your local florist ahead to order the bouquet for pickup, be sure they know it's a hostess present so they may help you choose less aromatic flowers for the arrangement.
Go with a traditional bouquet of largely neutral colors or opt for something basic but yet in keeping with the season. Unless you are certain that it suits their decor, a bright pink, orange, and yellow bouquet is usually not appropriate as a hostess gift.
Flower Vase
Flower vases are ideal as gifts for the people you appreciate. If you're planning to give someone flowers as a present, think about giving them in a vase.
A vase symbolizes an immersive environment or the technology we have developed that is all around us. Giving a vase in the hostess's preferred color or pattern demonstrates a little more thought and won't break the bank.
Houseplant
Considering that there are several types of indoor house plant owners, houseplants are fantastic, unique hostess gifts.
Some people may adore the concept of having a houseplant but only want to devote a little time or care to it, while others may already have several houseplants and would welcome the addition of another to their growing plant family.
Nevertheless, here are some houseplant suggestions that your hostess would very much appreciate.
Learn more about these interesting houseplants here.
Tote Bag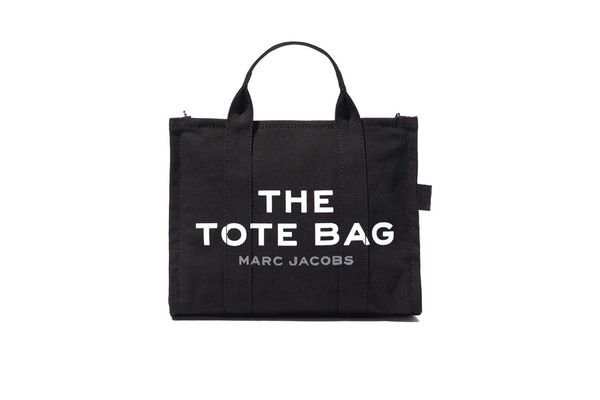 Because they are useful and fashionable, tote bags are a fantastic present for many occasions.
They are spacious enough to hold all the necessities and portable enough to be carried around conveniently.
When it comes to daily tasks, tote bags are incredibly helpful. They come in many styles that go with any outfit. Totes are often larger and more robust than other bags.
Make sure to pick out neutral shades when getting a tote bag as a gift. Every color goes with neutral shades. You can mix a nude hue tote bag with an all-black, all-white, or metallic color ensemble.
In current society, gifting a tote bag stands for one of the shared aspects of life, alongside others, in a setting of connections between friends and acquaintances, even at work.
Ceramics
Ceramics are robust, durable materials that are also corrosion-resistant (durable). These qualities make ceramics desirable gifts for anyone.
Making earthy and organic art is currently a trend in the pottery world. This year, pinks, greens, and blues have become popular neutral and naturalistic colors.
You might want to check out these types of ceramics if you want to give one as a hostess gift.
Throw Blanket
Throw blankets are ideal as gifts because they last a long time and will undoubtedly be utilized by someone you're giving them to. Plus, they symbolize warmth and friendship.
Wrapping someone up with a blanket is a genuine act of kindness and a sign of respect. In Native American customs, connections are formed and sealed with a blanket. From one generation to the next, this behavior is passed on.
Throw blankets make such wonderful presents because they are so adored by all. These are a straightforward but considerate gifts. Consider the hostess's personality while selecting the blanket's style, color, and material.
But what's the difference between blankets and throw blankets? The major distinction between the two is purpose. In addition to other layers of bedding, blankets are used to keep beds warm. Throws, a form of a blanket, on the other hand, are more decorative and are used as accents on furniture or as a human-sized layer for cozy evenings.
Pajama Set
Especially after a long stressful day, a comfy pajama can be one of the biggest joys of the day.
Given the wide range of pajama styles that are currently offered, you can find a nice set of pajamas for everyone; for example, silk pajamas would make a wonderful present for your hostess.
Add matching robes, slippers, and even bed sheets if you aim to impress.
If you're feeling particularly thoughtful, add personalization to the pajama for a fully unique gift showing your gratitude.
Slippers
Slippers are the ideal present for any occasion because they are suitable for all of them. They make the ideal hostess gifts and are appreciated as housewarming presents.
You are providing the gift of comfort if you choose to gift your hostess sheepskin slippers. Nothing feels better than curling up with a good book, a cup of tea, and comfortable slippers. You can show a friend or member of your family that you care about their comfort by giving them sheepskin slippers.
Perfume
A perfume is a thoughtful and heartfelt gift you can give your hostess. It demonstrates that you have carefully considered the recipient's characteristics and interests.
The numerous pheromones in perfumes can make an individual more appealing, ensuring that the first and lasting impressions will be positive and unforgettable.
This is why perfumes are nice gift gestures.
Essential Oil Diffuser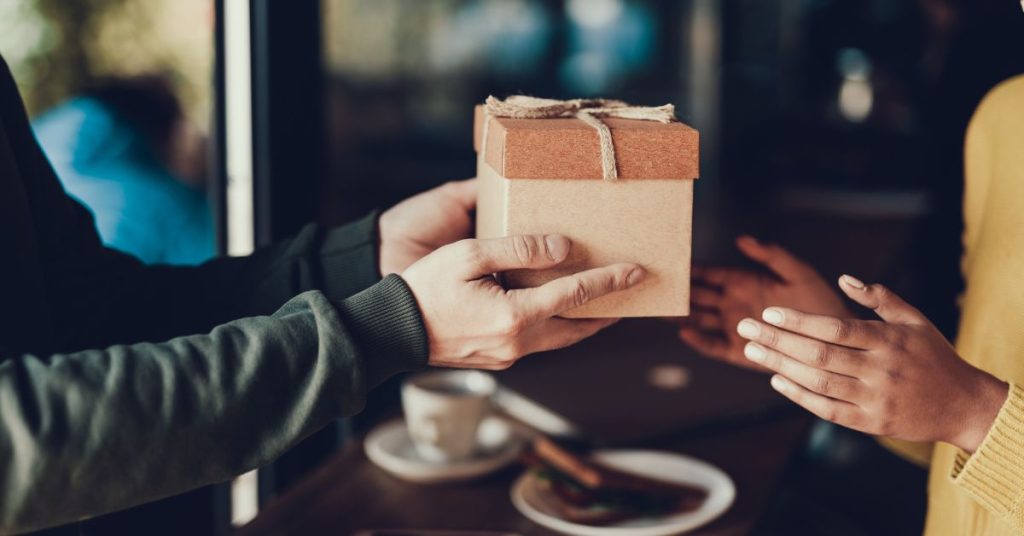 Essential oil diffusers make the ideal present because they are aesthetically beautiful and practical.
Since essential oils are linked to several medicinal advantages, your hostess might realize that your thoughtful gift improves their ability to relax or sleep.
Inhaling essential oils can be beneficial to your health. It's not just that inhaling them is enjoyable because of the lovely odors and scents they produce; it can also positively impact your physical and mental health.
Go at it if your hostess appears keen to receive an essential oil diffuser gift! Especially if you know that she has been under a lot of stress (which is essentially all of us) or needs some time for self-care. Making homemade essential oil is another way to make it particularly special.
Cheese Board
One way to ensure your present is unique is to give someone a wooden charcuterie board.
It's charming, enjoyable, and original.
You can also give a cheese board along with the components. Crackers for dipping, Marcona almonds to snack on, dried fruit to clear the palette, and plenty of cheese make up an excellent cheese board. To provide some weight and a splash of color, I also like to add a little salami or other charcuterie.
Your hostess wouldn't ask for a wooden charcuterie board, but they won't want to live without it once they use it!
Placemats
Today, placemats are trendier and still quite helpful for shielding your table.
Their main purpose is to protect the dinner table from smudges, stains, and heat damage.
Particularly, placemats made of lace or silk serve as adornment.
Choose placemat colors that suit your hostess's table linen; otherwise, they could get lost aesthetically or create a jarring contrast to the eye.
Similarly, it's better if the placemats reflect the theme of their house's decor.
Pick color combinations that accentuate their dining table, drapes, or chair cushions.
Apron
You can give an apron to anyone, including your hostess. A customized apron is a useful tool that can shield clothing while cooking.
When cooks prepare specialty foods, it also adds some serious personality to them.
Although there are various uses for aprons at restaurants, their primary function is to prevent spills and stains on your clothing. Since you won't wash your hands after each time you touch something, apron use also includes hand washing.
If you know that your hostess loves to cook, aprons are great gift ideas.
Chopping Board
The gift that keeps on giving is a cutting board. Why? Because they are reusable. The advantages of these boards will accrue with each use, and they'll be utilized a lot.
A cutting board, sometimes called a chopping board, is a kitchen tool used as a safe surface for cutting or slicing food. Wood, plastic, or cork are common materials for cutting boards. Although they are simple to clean, glass cutting boards are also an option, but using one could harm or dull a knife.
Cutting boards represent home life. They make you think of food, coziness, and daily life in the kitchen. Giving your hostess a personalized cutting board serves as a symbol of their domestic living.
Bar/Liquid Soaps
A bar of soap is a kind and considerate gift that will be appreciated and is so popular.
You can choose such a gift for someone based on their personality and what you believe they would appreciate.
Soy candles, lotion, and bath salts are common combos for handmade soap presents.
Soaps make wonderful presents for people you know well and those you have just met. Gifting handmade soap conveys that you know their preference for the finer things in life. Your hostess would appreciate that they can take care of themselves and are being pampered.
You can create handmade bar soaps at home! Check out this YouTube video Bramble Berry to learn how to make a simple and gentle soap using a cold process recipe that is ideal for beginners.
Everyone knows that being a great guest involves ensuring you never show up empty-handed on your host's doorstep. It's always a good gesture to bring hostess gifts as a token of appreciation, whether you're attending a dinner party or staying at their house for a weekend break.
It can be challenging to think of something special and original to present your favorite host, but plenty of thoughtful non-alcoholic hostess gifts go far beyond the norm. And this long list of gift ideas just proves that!
Non-Alcoholic Hostess Gifts FAQs
Do people still bring hostess gifts?
Whether it's for a hostess or a host, a small present is always in order whether you're asked for dinner, a gathering, or a special occasion. It is regarded as a gift of gratitude for the invitation to the event. After all, the invitation recognizes how special you are and that you were picked to attend.
What is a good non-alcoholic hostess gift?
A thoughtful present must consider your hostess' interests and way of life. Here are 21 easy-to-find non-alcoholic hostess gifts you can find online or at the nearest stores.
1. Non-alcoholic drinks
2. Cookies
3. Chocolates
4. Cake
5. Tea
6. Flowers
7. Flower vase
8. Live plant
9. Ceramics
10. Throw blanket
11. Pajama set
12. House slippers
13. Perfume
14. Essential oil diffuser
15. Tote bag
16. Cheese board
17. Placemats
18. Apron
19. Chopping board
20. Hand cream
21. Bar/liquid soaps
What is an appropriate hostess gift?
Looking for non-alcoholic hostess gifts and you're running out of ideas? Since we always think of something related to alcohol when giving gifts to adults, it's high time we show our gratitude with unique and thoughtful ones. 
Give your hostess something special they can use in the kitchen if they enjoy baking or cooking; it doesn't have to be expensive.
When should you not bring a hostess gift?
This depends on the hostess and the type of gathering! Generally speaking, $20 to $30 should be allocated for low-key occasions like dinner parties, housewarmings, or wine nights. 
It's up to you if you want to spend more, but there are always cost-effective gifts that are thoughtful and will greatly be appreciated no matter what it is.
Do you include a note with a hostess gift?
You can always include a handwritten note and a gift to your hostess. In fact, you can choose only to give a handwritten note if the invitation is last-minute or if it's just a chill gathering with your close friends. 
A note for your hostess will always be appreciated particularly if it contains a heartfelt message.