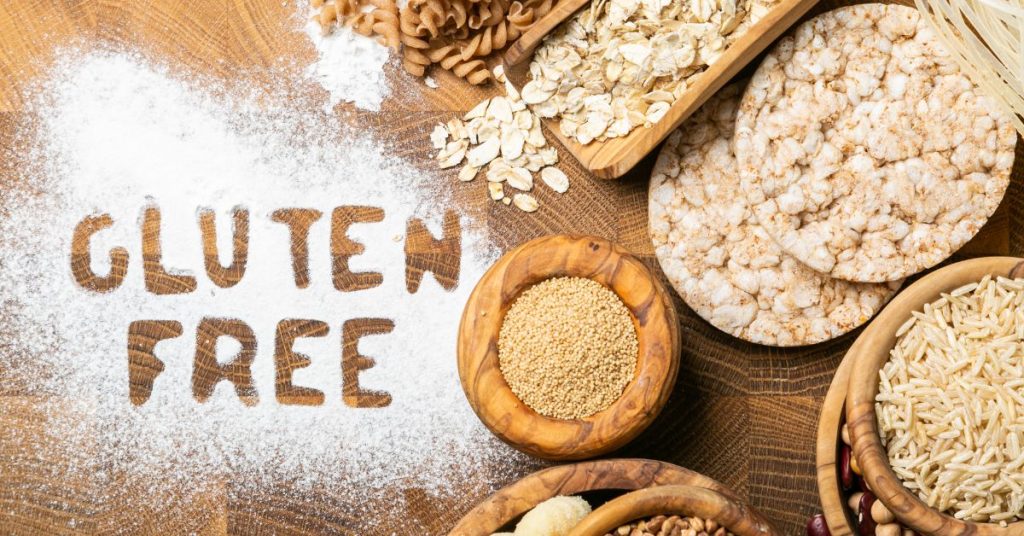 Finding manufacturers who make gluten-free non-alcoholic beer might be challenging. Alcoholic beverages without gluten have been rising recently, and the alcohol-free market has undoubtedly seen significant expansion.
The non-alcoholic/alcohol-free beers we see on the market are rarely gluten-free, although many retailers showcase gluten-free items and non-alcoholic beverages side by side on their "free from" displays.
In this guide, we'll examine what it means to be gluten-free and spotlight 12 of the best gluten-free non-alcoholic beers.
Table Of Contents
Why Are People Avoiding Gluten?
Most beers—alcohol-free or not—are manufactured from malted barley, which is a source of gluten. Other gluten-containing ingredients, like wheat and rye, are also common in brews. When the brewer reuses yeast from earlier batches, even the yeast used in brewing can contain gluten.
A reaction to gluten is the cause of the autoimmune disease known as celiac disease. It's a common misperception that celiacs are only picky eaters and that the illness has no lasting effects. Celiac disease, however, is actually a very serious disorder that, if untreated, poses serious health hazards. A stringent gluten-free diet is required as part of the treatment for celiac disease.
In contrast, gluten intolerance only affects the body temporarily, resulting in short-term discomforts, including bloating and stomach aches. Both situations require avoiding gluten, but celiac disease patients must be extra careful. If you're unsure about your gluten tolerance, watch the video below to learn about its early symptoms.
A product must have a gluten content of less than 20 ppm (parts per million) in order to be certified gluten-free. While many celiacs are content with this, some persons would rather eliminate gluten. The simplest way to achieve this may be to avoid any items made with wheat, rye, or barley. Also, remember that some gluten-free goods might be produced in a facility that handles gluten.
The flavor, body, calorie, carb, and sugar content of the non-alcoholic, gluten-free beer are all or almost all unaffected by the enzyme used by the brewers. Therefore, gluten-free beer is neither less fatty nor healthier than beer with gluten.
How Is Gluten-Free Non-Alcoholic Beer Made?
Most beers contain malted barley and other gluten ingredients, as we've already explained. So how do brewers create beer without gluten?
One technique to make a naturally gluten-free beer is to utilize grains that don't contain gluten, including corn, rice, sorghum, or quinoa. However, even the most seasoned brewers find this difficult, and there are few breweries producing gluten-free beer in this manner, let alone alcohol-free beer.
Using grains that contain gluten and then using a procedure to break down the gluten is another option. Adding an enzyme to the beer during the fermentation process, which can reduce the amount of gluten in the beer to under 20 PPM, is a typical method for accomplishing this.
Because these enzymes prevent the beer from acquiring a haze when chilled, which some drinkers dislike, many brewers already utilize them. The ability of the enzyme to eliminate gluten was only recently found.
This indicates that fewer than 20 PPM of gluten is probably present in many commercial beers that use this enzyme. They just aren't marketed as "gluten-free" since they haven't been gluten tested.
It is difficult to make a gluten-free beer that tastes authentic because starch is required for fermenting. But it's not impossible!
While some beers on the market are gluten-free from beginning to end, many of the best-tasting options are "gluten reduced," which means they contain very little gluten. These beers can develop properly without creating digestive issues for persons with Celiac or gluten allergy since they only contain a very small quantity of a glutenous ingredient, such as barley. And when the procedure is kept as authentic as possible, artisan brews that are totally delicious and bloat-resistant can be made!
Gluten Free Summer Shandy Recipe
A gluten free summer shandy that's non alcoholic is probably the most perfect way to indulge in the refreshing flavors of summer. Bursting with citrusy goodness, this thirst-quenching beverage combines freshly squeezed lemon juice or premium lemonade with a hint of natural sweetness. The crisp and light taste is complemented by a blend of ginger and orange spice creating a fizzy and invigorating sensation on the palate. Served over ice and garnished with a sprig of fresh mint, this gluten-free summer shandy is the perfect companion for hot summer days, offering a zesty and invigorating twist without compromising on flavor.
Non-Alcoholic Gluten Free Shandy Mocktail
Instructions
Add 3 full droppers of Orange bitters to the bottom of a pint glass filled with ice.

Pour equal parts (approx. 6 ounces of each) lemonade and beer into the glass, give a brief stir to incorporate, and garnish with a lemon wedge.
Notes
*Athletic Upside Dawn is brewed with premium Vienna Malt along with a combination of English and American hops. Crafted to remove gluten. Per Athletic, "every batch is tested to be below 20ppm, due to the fermented nature of the product we are federally required to include the disclosure, 'the gluten content of this product cannot be verified, and this product may contain gluten'. 
All The Bitters Orange is 100% gluten free and vegan.
The Best Brands That Produce Gluten-Free Non-Alcoholic Beer
Ciders, wines, sodas, kombucha, and clear spirits are often gluten-free. Although it's always a good idea to double-check, these products should generally be fine.
Gluten-free non-alcoholic beers can be more difficult to locate, but if you know where to look, you can find many of them in a wide range of flavors. Here are our top 12 brands that produce gluten-free and gluten-reduced non-alcoholic beers that you can find on the market.
Be sure to consult the label for ingredients.
Big Drop Brewing Co
Big Drop offers several gluten-free brews. They produce a variety of beers, ranging from lager to stout.
The gluten-free beers from them are their Pine Trail pale ale, which features a wonderful blend of floral and citrus aromas, and their Paradiso Citra IPA, which is bright citrus with a trace of moderate bitterness. All of their beers—except for their Brown Ale, which is not yet gluten-free—come in below 10PPM.
Big Drop Brewing shared its story of how it perfected the techniques to produce gluten-free non-alcoholic beers.
Nirvana
When it comes to gluten-free non-alcoholic beer, there is a wide range to choose from in Nirvana. Dark and Rich Stout, a wonderful smooth-drinking stout with undertones of chocolate and vanilla, is one of them. This drink is excellent for combining with desserts or even adding to food preparation, like stews or chocolate cake.
Binary Botanical
A distinctive product that falls between beer and sparkling wine is made by Binary Botanical. It is similar to prosecco and uses wine yeast and hop leaves. It has a smooth finish and some subtle tropical flavors. This would make a lovely gluten-free non-alcoholic drink to serve with dinner or to toast a special occasion.
Drop Bear Beer
Drop Bear creates an outstanding assortment of gluten-free non-alcoholic beer, and it's even vegan. Their most recent offering is the full-bodied, smokey Bonfire Stout. Additionally, they manufacture a Tropical IPA that is flavored with passion fruit and stone fruit and a Yuzu Pale Ale with vibrant citrus overtones.
The first dark beer from South Wales' Drop Bear Beer Co., Bonfire Stout, is smokier than Big Drop's Stout thanks to some smoked barley grain. The flavors and aromas include cocoa, licorice, espresso, oak, cedar, and a hint of grapefruit from Chinook hops and a faint smokiness. If you're vegan, this is a good substitute for Big Drop's Stout because it doesn't contain lactose.
Drop Bear's Tropical IPA is malt-forward with high bitterness and plenty of bubbles, supported by flavors of peach, burned orange, and a hint of earthiness. Similar to the Bonfire Stout, this beverage is suitable for vegans.
Estrella
Estrella's Free Damm has a clear, pale amber color and a strong malt base with subtle floral overtones. It is easy to drink and has a smooth texture.
The same components make Estrella Free Damm as in the alcoholic version. Aside from its strong aroma, the amber transparency with golden accents, thin foam, and fine bubbles that linger a long time add to its appeal. Fresh cereal and baked bread flavors can be found in the drink's delicate flavor.
Jump/Ship
Crisp lager Jump/Ship Yardarm has a citrus hop flavor and a lightly bitter finish. A biscuity malt base and a vibrant citrus zest from the hops give this a truly substantial flavor. The Yardarm beer won the World Beer Awards 2021 for the best non-alcoholic lager. Crisp, cool, and incredibly drinkable.
Grüvi
The non-alcoholic Grüvi IPA was created as a mid-hike pick-me-up and chairlift cheerleader since it is lighter yet still tasty and hop-forward. On the other hand, Grüvi's light blonde beer tastes fine on its own but is even better when paired with your favorite meal. With less than 20ppm of gluten, it is also risk-free for everyone, even those with Celiac disease.
According to Grüvi, starch and yeast are necessary for the correct fermentation of a real brew. Grüvi lagers its Golden for six weeks, although non-alcoholic beer is sometimes produced without any fermentation to prevent alcoholization.
This enables the yeast to produce a full-bodied flavor while staying under the 0.5% ABV limit. Many other N/A brands omit this step and instead imitate the flavors of fermentation using flavor additions (AKA fake beer.) Grüvi also produces vegan non-alcoholic wines. Check out our blog on six vegan non-alcoholic wines on the market today.
For more insights, watch this honest and brief review of Grüvi IPA.
Cipher
Amarillo, Cascade, Centennial, Mosaic, and Simcoe are the five American hop varieties Cipher used to brew this IPA, with huge floral, piney, citrus, and tropical fruit flavors. The maker of this gluten-free non-alcoholic beer was motivated by the practice of mindfulness to build a beverage with plenty of flavors.
The flavor is delicately balanced and subtle. It is fruity with just a hint of maltiness mid-sip and is dominated by grapefruit, mango, and smooth citrus flavors. The scent also helps. But because it's not excessively sweet, a little bitterness is all that's necessary.
Moritz
One of the earliest available gluten-free, alcohol-free beers was Moritz's Ambar. The first gluten-free alcohol-free beer was created as a result of the challenge Ambar set for themselves in 2011 to allow beer enthusiasts who avoid gluten also to enjoy an alcohol-free beer.
This premium gluten-free lager boasts sweet roasted malt flavors with a hint of spice and a woody undertone that any beer drinker would like. It has a firm white head that laces beautifully down the glass with its tight bubbles.
First Chop
The majority of the beer lineup from Manchester's First Chop brewery, including its signature North American beer "Yes," has been made gluten-free.
The smell of this American IPA is tropical, with notes of mango, grapefruit, pineapple, lemon, and a hint of grass and pine. When tasting, more fruity flavors are supported by a fantastic mouthfeel and body.
Ægir Bryggeri
Minus is a pale ale produced by the Ægir Bryggeri in Norway. It has a smooth texture and mild, energizing citrus and green flavors.
Minus is a delicate, smooth-grained beer with a delectable hop sauce that is easy to consume. Pizza, salads, and light meals of light meat or fish were served at a nice party with wonderful company. 4–8 °C is the suggested serving temperature.
*Does not yet ship to US.
Drynks Unlimited
The intelligently made Smashed Lager Beer from Drynks Unlimited is swept to remove the alcohol, leaving behind a lightly carbonated, alcohol-free lager beer with a crisp flavor. Additionally, it is low in calories, gluten-free, and vegan and vegetarian-friendly.
This non-alcoholic beer has a complex floral aroma, crisp impact, and hoppy bitter overtones. It is created using water, yeast, hops, and barley.
HOP WTR
As a bonus, we want to include HOP WTR Mango in this article (but it didn't make the count). It is a delightful, calorie- and gluten-free beverage despite not being a genuine beer. On a hot day, the cooling qualities of the mango flavor are wonderful.
Watch the HOP WTR Mango review below to know more about its taste.
You won't be surprised to learn that most non-alcoholic beers are off-limits if you follow a gluten-free diet. The majority of beers include gluten because the grains used to make beer do. However, there has been a movement in recent years to make alcoholic and non-alcoholic drinks gluten-free in increasing numbers.
If you have celiac disease, you are definitely aware of this and prepared. Until proven differently, it is assumed that all non-alcoholic beers are gluten-containing. Brands frequently promote that they are gluten-free, and you may learn more about the brewing processes by looking up the ingredients and visiting their websites. Additionally, you may locate their gluten-free certification and PPM number.
Gluten-Free Non-Alcoholic Beer FAQs
Is non-alcoholic beer gluten-free?
Non-alcoholic beers on the market are not always gluten-free. The majority of beers include gluten because the grains used to make beer do. However, there has been a movement in recent years to make alcoholic and non-alcoholic drinks gluten-free in increasing numbers.
What beer does not contain gluten?
1. Big Drop Brewing Co
2. Nirvana
3. Binary Botanicals
4. Drop Bear
5. Estrella
6. Jump/Ship
7. Grüvi
8. Cipher
9. Moritz
10. First Chop
11. Minus
12. Smashed Lager
Does Heineken 0.0 have gluten?
Heineken 0.0 is not gluten-free. It combines a gentle malty body with its special yeast with light, fruity aromas to produce a tasty non-alcoholic beer. Heineken 0.0 is made with natural ingredients, including tangy lemon juice and natural lemon flavor. Learn more about the Heineken non-alcoholic beer here.
How do I know if my beer is gluten-free?
If you want a naturally gluten-free beer, look for a nutritional label. Nutritional labels state that the FDA, not the TTB, is in charge of regulating beer and that no barley is used in its production. Also, there should be a complete ingredient label.
Gluten-free non-alcoholic beers can be more difficult to locate, but if you know where to look, you can find many of them in a wide range of flavors.