Today, we're diving into the delightful world of mocktails, not just any mocktails — we're talking about the iconic Pina Colada Mocktail with a healthy twist! Let's explore five super flavorful variations of this tropical treat that promise to keep your taste buds dancing and your well-being in check, as it's definitely much healthier with no booze.
You can add these options to your list of non-alcoholic pineapple drinks you can easily make at home, whether it's for refreshment during lunch or an additional flare to your house party.
Pina Colada Mocktail
This Pina Colada Mocktail is flawlessly creamy, dreamy, and tropical! It's incredibly simple to create and even more so to enjoy on a hot afternoon, thanks to the frozen pineapple, coconut cream, lime juice, and non-alcoholic rum alternative.
Ingredients
2

cups

frozen pineapple

1

5.3 oz can

coconut cream

liquid included

3

oz

pineapple juice

3

oz

non-alcoholic rum alternative

2

oz

freshly squeezed lime juice

2

oz

simple syrup
Instructions
Combine the frozen pineapple, coconut cream, pineapple juice, non-alcoholic rum alternative, lime juice, and simple syrup; blend until the mixture is fully smooth.

Split into two glasses and garnish with a maraschino cherry and some fresh pineapple wedges.
Healthy Pina Colada Mocktail
Sip on this guilt-free Pina Colada Mocktail as a healthy summer beverage. It has less sugar and contains enzymes, electrolytes, and vitamin C to help digestion and keep you hydrated.
Your electrolytes can be severely depleted by hours of sweating in the heat, but this mocktail recipe from Nourished By Nic contains potassium and other necessary electrolytes. A pinch of salt can be added to increase the sodium content for more electrolytes. It's got all the refreshing flavors of a classic Pina Colada and tastes great!
Ingredients
For the garnish:
¼ cup unsweetened shredded coconut
2 lime wedges
2 slices of pineapple
For the mocktail:
1 cup light coconut milk (shake the can prior to adding)
1.5 tablespoon lime juice juice of about 1 lime
2 cups frozen pineapple
¾ cup ice
½ cup non-alcoholic rum
1 tablespoon honey (optional for added sweetness)
Instructions
For the garnish:
On a baking tray, evenly spread the coconut. Broil at 500F for approximately 4 minutes or until the coconut is golden brown. Transfer the coconut to a small shallow plate.
To wet the rim of each glass, run a wedge of fresh lime juice around it.
Dip the cocktail glass's moist edge into the coconut plate.
For the mocktail:
Blend all items together in a big blender. Mix until smooth.
Pour into two glasses with garnishes.
Pina Colada Mocktail Recipe (Without a Blender)
This creamy Pina Colada Mocktail is unbelievably delicious and ideal for hot summer days. It's easy to create and requires no messy cleanup because it's non-alcoholic and served over ice.
This recipe from Mitten Girl is made refreshing with pineapple juice and sweetened and luscious with coconut cream. The drink is brightened with fresh lime juice and balanced with a splash of club soda.
Ingredients
3 oz pineapple juice
1 oz cream of coconut
0.5 oz lime juice
0.5 oz simple syrup
1 oz club soda
Instructions
In a cocktail shaker with ice, combine pineapple juice, cream of coconut, lime juice, and simple syrup. Shake well.
Strain into a hurricane glass or rocks glass refilled with ice.
Add club soda on top.
Add some pineapple leaves, lime wedges, or pineapple wedges as garnish.
Watermelon Pina Colada Mocktail
If you enjoy Pina Coladas, you will enjoy this cool take on a classic beverage. Adding watermelon enhances the taste and flavor of this drink recipe by Watermelon.org.
Ingredients
2 cups watermelon puree (put watermelon chunks in a blender)
½ cup chunked pineapple
½ cup low-fat vanilla yogurt
3 cups ice
2 tablespoons cream of coconut
Instructions
In a blender, combine all the ingredients. After blending to the appropriate consistency, serve.
Frozen Pina Colada Mocktail
The classic Pina Colada Mocktail is a tasty, refreshing frozen beverage with lots of tropical flavor. Usually made with a blend of ice cubes, coconut cream, and pineapple juice instead of rum, it's served with a dollop of whipped cream, maraschino cherries, and a fresh pineapple wedge.
In this version from Mary's Whole Life, the original's delightful tropical pineapple and coconut flavors are still in this blended drink, which is sweetened with 100% pineapple juice and maple syrup and uses unsweetened coconut milk.
Ingredients
2 cups frozen pineapple chunks
1 cup light canned coconut milk
½ cup 100% pineapple juice
1 tbsp maple syrup (optional)
Instructions
Combine all ingredients on high for one minute in a powerful blender or until smooth.
If you would like it thicker, incorporate it with additional frozen pineapple. To make it thinner, feel free to add extra coconut milk.
Enjoy with whipped cream, cherries, or a colorful drink umbrella on top!
Pick The Best Pina Colada Recipe
With these diverse Pina Colada variations, you now hold the key to tailoring your mocktail experience to perfection. So, grab your blender, gather your ingredients, and try which one of these Pina Colada Mocktail recipes works best based on your taste preferences.
Whether you found solace in the zing of the citrusy twist, embraced the nutty notes of coconut, or reveled in the fusion of exotic fruits, the best Pina Colada recipe is a personal discovery of your ideal tropical paradise in a glass. Cheers to crafting your own signature sip!
Related Articles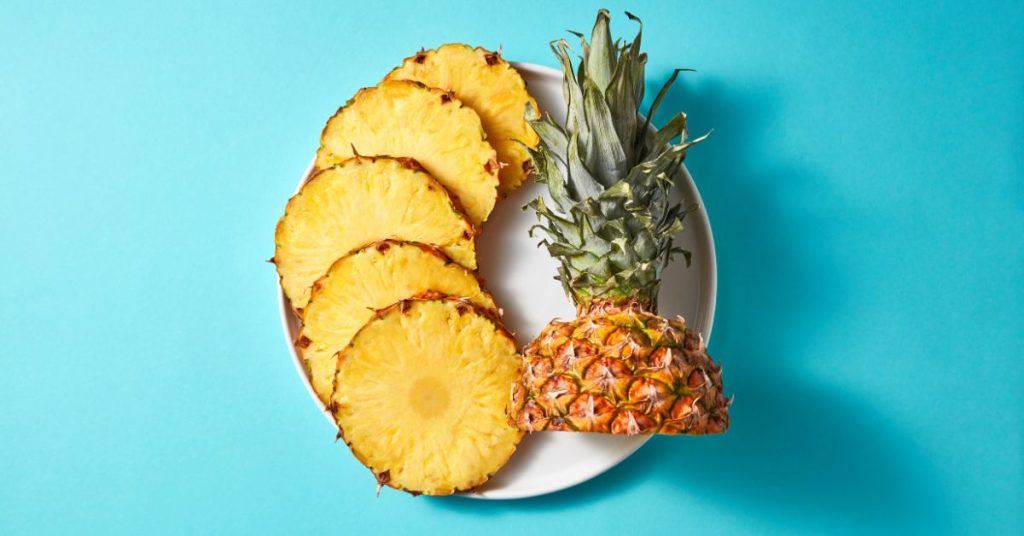 Non-Alcoholic pineapple drinks are super easy and versatile. The most popular is a Pina Colada made with pineapple juice, coconut cream and non-alcoholic rum. With these 11 non-alcoholic pineapple drinks, we can get creative.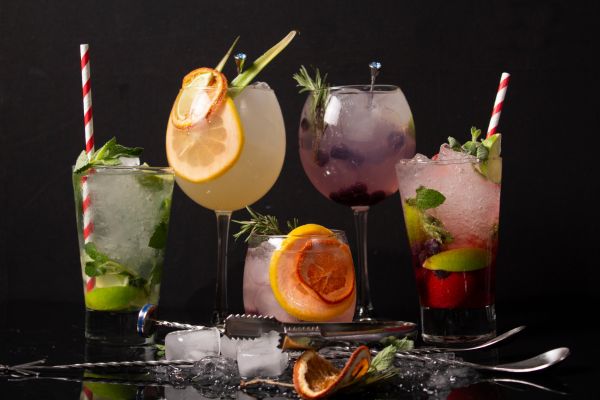 If you're looking to entertain guests of all ages or simply enjoy a refreshing beverage, we have curated a collection of 20 easy mocktails you can make at home. These non-alcoholic drinks offer a symphony of flavors, colors, and aromas that rival their alcoholic counterparts.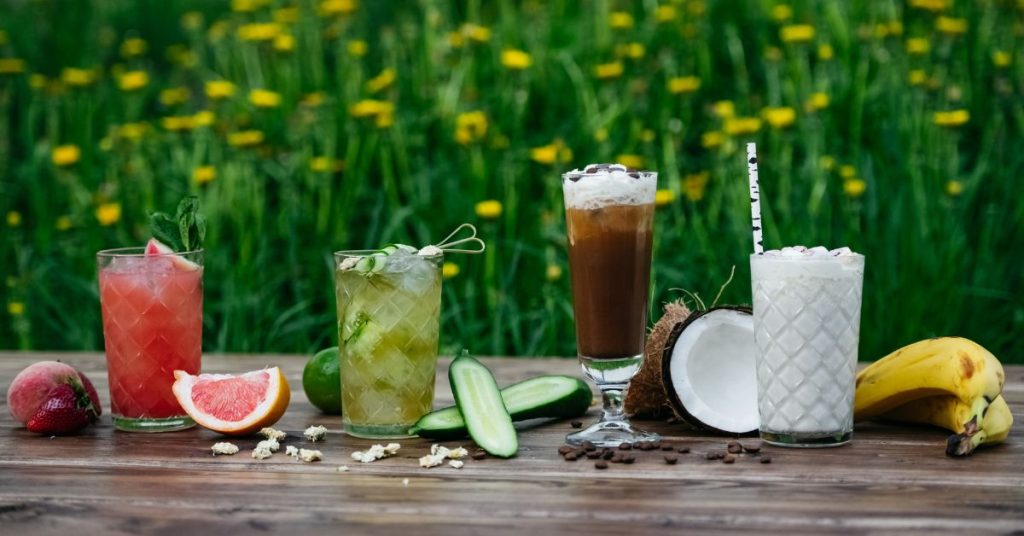 Are you planning a summer party? A backyard barbecue, a picnic in the park, or a day at the beach? It's time to chill and refresh yourself from the summer heat with non-alcoholic frozen drinks that everyone can enjoy.
Pina Colada Mocktail FAQs
What is a Pina Colada Mocktail made of?
A Pina Colada Mocktail typically consists of coconut cream or milk, pineapple juice, and ice. Some variations may include additional ingredients like fresh pineapple chunks or a splash of citrus for added zest.
What non-alcoholic liquor is best for a Pina Colada mix?
You can substitute traditional rum with non-alcoholic coconut or pineapple-flavored syrups when opting for a non-alcoholic version. Non-alcoholic rum alternatives can be a fantastic addition to a Pina Colada mocktail. These alternatives often replicate the flavor of traditional rum without the alcohol content, allowing you to maintain the authentic taste of a Pina Colada while keeping it suitable for all ages or alcohol-free preferences.
Why is it called Piña Colada?
The name "Piña Colada" translates to "strained pineapple" in Spanish, reflecting the key ingredient of the drink—pineapple. Adding coconut further enhances the tropical flavor profile, giving us the beloved concoction we know today.
What does a Pina Colada Mocktail taste like?
A Pina Colada Mocktail delivers a refreshing burst of tropical flavors. The sweet and creamy coconut blends harmoniously with the tartness of pineapple, creating a luscious and indulgent taste experience. The absence of alcohol ensures that it's a family-friendly treat, making it perfect for any occasion.