Virgin Moscow Mules may just be the most fun mocktail ever!
The key to a tasty mocktail is balanced flavors and the perfect virgin Moscow Mule allows you do find that sweet spot between sweet and sour by experimenting and testing new ingredients.
And let's face it: not every mixed cocktail has to have booze in it. Whether you're making drinks for young guests or simply need a vacation from adult beverages, quality and enjoyment should not be compromised!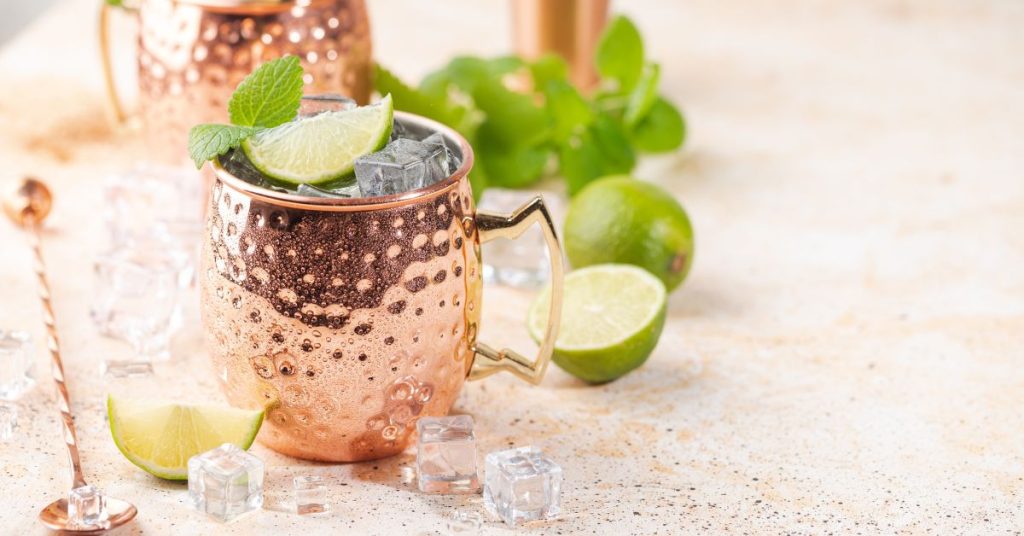 How To Make A Non-Alcoholic Moscow Mule
Moscow mules are traditionally an alcoholic beverage with ginger beer, vodka, lime, and soda. They are served in stunning copper mugs known as mule mugs. These mugs enhance the aroma and flavor of the vodka. Don't have a set of mule mugs? No problem! These are quite easy to find on amazon. We love this set.
Virgin Moscow Mules are poured over ice and are the ideal summer drink. This mocktail mule is created without vodka and spiked with additional lime and mint (along with other ingredients you might prefer. It's nicknamed a mule because the fiery ginger gives the drink a tasty kick.
A virgin Moscow mule is more than simply a summer beverage. The warmth and spice from the drink blend well into the cooler months. Regardless of the season, it would make an excellent Christmas mocktail.
Alternatives To Vodka For Your Moscow Mule Mocktail
A Virgin Moscow Mule is made with just a few simple ingredients. There are a few methods to substitute vodka in the mix and still have a great beverage.
Non-alcoholic spirit – Ritual Gin replacement is a drink most akin to the vodka Moscow Mule. (In reality, gin is just herb-infused vodka!) You can also try Seedlip Spice 92 or Lyre's Dry London Spirit as well.
Fruit – Try a dash of puree or juice to add a fresh taste to your mule.
Simple syrup – A half ounce of simple syrup will give a lot of flavor to the drink. Try cinnamon, mint, or rosemary syrup.
Tea – Making a pot of tea (or using iced tea) can also be a tasty substitute for vodka.
Buy Ritual Non-Alcoholic Gin For Your Moscow Mule Mocktail
4 Ways To Make A Virgin Moscow Mule
In crafting the perfect Virgin Moscow Mule, achieving a harmonious balance of flavors is essential to create a refreshing and satisfying beverage. By thoughtfully combining a few key elements, you can elevate the taste profile of this classic cocktail sans the alcohol. Here's how you can create a Virgin Moscow Mule using the four different ingredients mentioned above.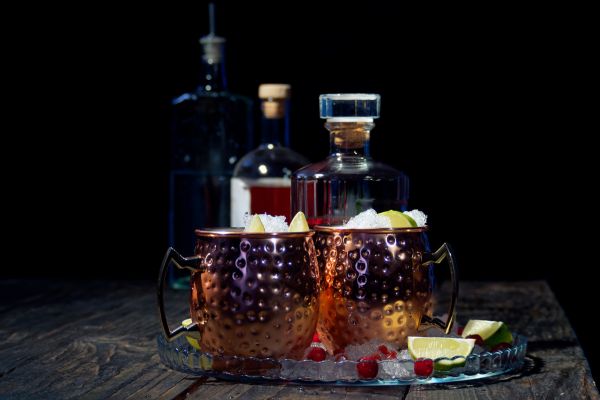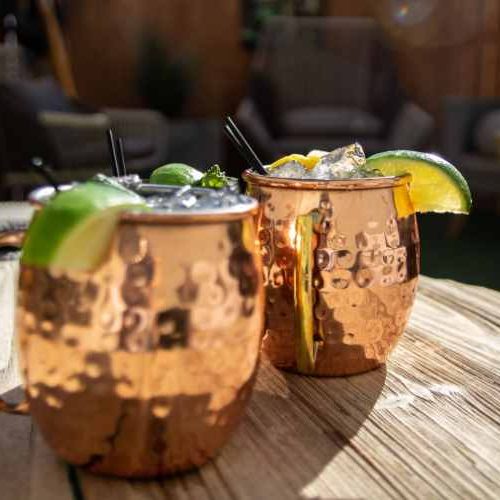 Spicy Virgin Moscow Mule
This version of a Virgin Moscow Mule is spicy. I absolutely love ginger so if you don't love ginger, maybe hold back on the ginger a bit. Feel free to add a spicy non-alcoholic spirit like Ritual Zero Proof's Tequila Alternative or sweeten it up with Ritual's Rum Alternative. I've tried both and I really like both, depending on my mood.
Ingredients
1/2

lime

juiced

3

mint leaves

1

tbsp

fresh ginger root

(minced)

6

ounces

high quality ginger beer

(we prefer Bundaberg or Reed's)

1-2

ounces

Zero Proof Spirit

(optional)
Instructions
In a shaker tin, add lime juice and ginger. Muddle well, expressing the ginger oils.

Add mint leaves. Lightly muddle.

Add ice and optional NA spirit.

Shake, shake, shake for 10 seconds

Add ginger beer in shaker tin, DO NOT SHAKE.

Strain your delicious drink into a copper mug filled with ice.

You can also build this drink in a glass and stir to enjoy all the spicy ginger in every sip.
Virgin Moscow Mule Using Non-Alcoholic Spirit
This recipe from Feast + West emphasizes the great combination of ginger beer and lime juice. It tastes like the real thing with just three ingredients you can easily get from the supermarket.
Ingredients
ice
½ ounce lime juice
2 ounces zero-proof spirit alternative
4 to 6 ounces ginger beer
Instructions
Fill a copper mug or rocks glass halfway with ice.
Mix in the lime juice.
Pour 12 ounces of zero-proof spirit alternative
Finish with ginger beer. Gently stir.
Garnish with a wedge of lime.
Virgin Moscow Mule Made With Fruit
This non-alcoholic Moscow Mule by EatingWell is made with fresh strawberries, ginger ale, and lime juice. Basil and ginger pieces give flavor and zest to the dish.
Ingredients
4 cups halved strawberries
6 cups diet ginger ale
¼ cup lime juice
Crushed ice
½ cup loosely packed small fresh basil leaves
8 thin slices fresh ginger
Instructions
Strawberries, ½ cup ginger ale, and lime juice should be combined in a blender or food processor. Blend or process until smooth, covered. Strain if preferred.
Fill a big pitcher halfway with the strawberry mixture.
Pour in the remaining ginger ale slowly, stirring gently.
Fill eight glasses halfway with crushed ice and divide the basil and ginger among them.
Add the strawberry mixture.
Moscow Mule Mocktail Made Using Simple Syrup
This Moscow Mule Mocktail recipe by Cupcakes & Cutlery is flavorful and refreshing, and it comes together quickly. This delicious drink recipe contains all of the ingredients of your favorite cocktail but without the alcohol!
Ingredients
6 ounces ginger beer
2 ounces club soda
1 ounce lime juice, fresh squeezed
½ ounce simple syrup
Fresh mint for garnish (and optional muddling)
Instructions
Combine lime juice, simple syrup, and club soda in a copper mug.
If you want to muddle fresh mint, add it right away.
Fill the cup halfway with ice.
Finish with ginger beer.
Stir the drink with a bar spoon.
Garnish with mint leaves.
Can You Make A Moscow Mule Mocktail With Tea?
This Virgin Moscow Mule recipe is the ideal drink recipe for spring and summer. The recipe from Lifestyle of a Foodie contains no alcohol, making it safe for children as well as people who do not drink.
Ingredients
1 lime plus more for garnish
10 oz ginger beer or ginger ale
2 teaspoon grated ginger
1 teaspoon matcha powder
2 oz hot water
Instructions
Begin by combining the matcha and hot water. Place aside.
Fill the copper mugs halfway with crushed ice.
In each copper mug, squeeze the juice of half a lime.
Fill one-third of the way up the mug with ginger ale.
Fill each mug halfway with matcha mixture, then top with 1 teaspoon of grated ginger and a lemon slice, wedge, or both!
Enjoy your pleasant alcoholic-free beverage!
This Is Your Sign: Make A Virgin Moscow Mule Now!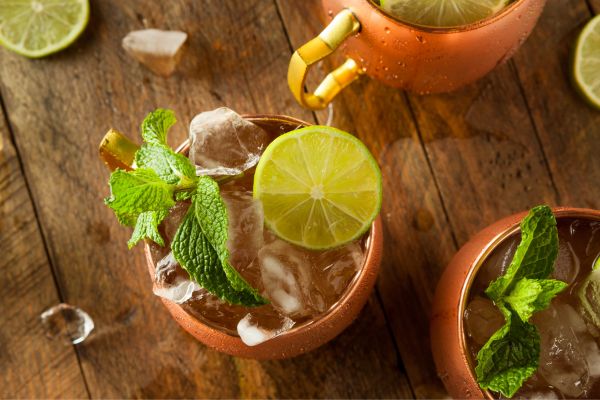 Mastering the art of balancing flavors is crucial when creating a delightful Virgin Moscow Mule. By incorporating the four main ingredient alternatives discussed in this article — embracing tangy twists, exploring sweet alternatives, infusing herbal freshness, and experimenting with garnishes, you can take your mocktail experience to new heights.
The versatility of the Virgin Moscow Mule allows for endless possibilities and customization, ensuring that everyone can enjoy a perfectly balanced and refreshing beverage, even without the alcohol. Cheers to a well-balanced and satisfying mocktail adventure!
Related Articles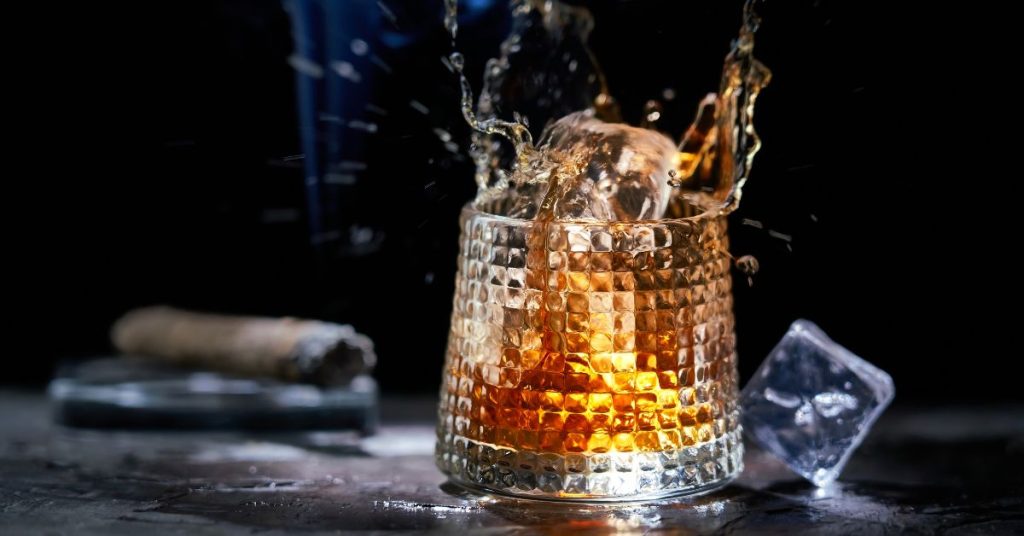 One of the drinking world's fastest-growing subcategories is non-alcoholic drinks, and Ritual non-alcoholic spirits are at the forefront of it. Here's what you need to know to prepare delectable, zero-proof drinks at home.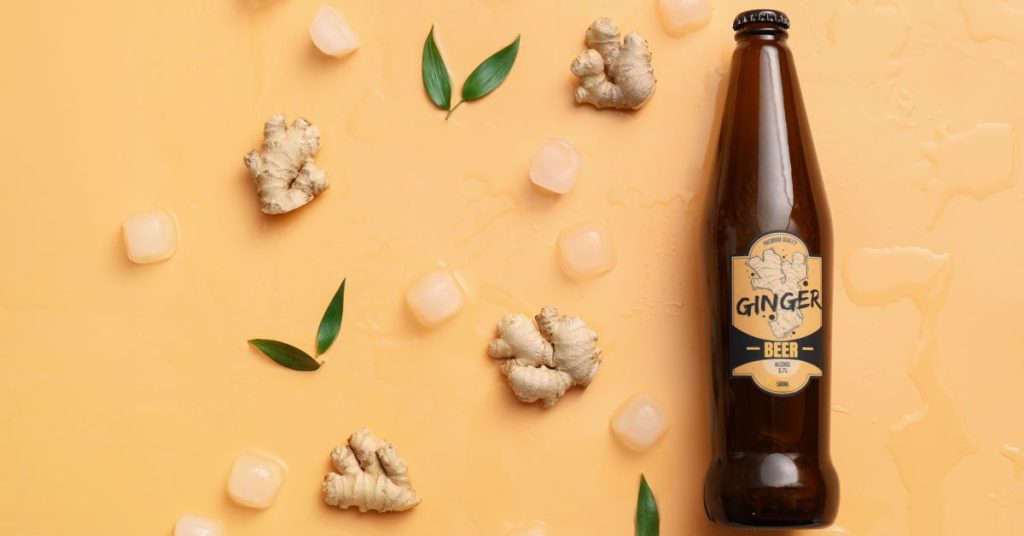 Many people always wonder and ask, "Is ginger beer non-alcoholic?" The short answer is no. Although the drink's name could imply that, it doesn't. Find out how.
Simple syrup is just equal parts granulated sugar and water, which more than lives up to its name. Make simple syrup at home instead of buying it from the store using certain ingredients that you might already have.
Virgin Moscow Mule FAQs
What does Moscow Mule mean?
Moscow mules are traditionally an alcoholic beverage with ginger beer, vodka, lime, and soda.  Despite its name, the Moscow Mule was invented in America, not Russia. The name alludes to the major ingredients: vodka and ginger beer. The ginger beer has a kick "like a mule" and is linked with Russia. The Moscow Mule is also known as a vodka buck.
What's a Virgin Moscow Mule taste like?
A Virgin Moscow Mule has a distinct and refreshing flavor profile. While it may lack the alcoholic kick of its traditional counterpart, it still captures the essence of the original drink.
The primary flavors in a Virgin Moscow Mule come from the combination of ginger beer and lime juice. These flavors work harmoniously together, creating a crisp and invigorating sensation on the palate.
Is Virgin Moscow Mule ginger ale or beer?
A Virgin Moscow Mule typically uses ginger beer rather than ginger ale. Ginger beer has a stronger and spicier ginger flavor compared to ginger ale, which tends to be sweeter and milder in taste. 
The robustness of ginger beer allows it to provide a more pronounced and distinct flavor profile in the mocktail. This spiciness and zinginess of ginger beer complement the other ingredients, such as lime juice, to create a well-balanced and refreshing beverage.
Are Virgin Moscow mules healthy?
Virgin Moscow Mules can be a healthier beverage option compared to their alcoholic counterparts, but their overall healthiness depends on the specific ingredients used and portion sizes.
To make a healthier Virgin Moscow Mule, consider using fresh, natural ingredients, opting for low-sugar or sugar-free ginger beer or ginger ale, and controlling portion sizes. Additionally, personal dietary considerations, such as allergies or specific health conditions, should be taken into account when selecting ingredients.