Ready to turn your sips into bursts of sunshine and your gatherings into glam affairs? Well, we're about to embark on a flavor-packed journey into the world of Rosé Lemonade mocktails—think of it as sips of sunshine in a glass. Why settle for just one?
If you're tired of the same old humdrum and want to elevate your sip game to a whole new level of fabulousness, you're in the right place. We're about to shake things up, mix it real good, and serve you the coolest concoctions that will have your taste buds doing the happy dance. Get ready for a symphony of flavors, a burst of colors, and a lot of "Yaaas, queen!" as we dive into six different recipe ideas for a Rosé Lemonade mocktail.
Rosé Lemonade Mocktail
Are you trying to find the ideal pink mocktail for a bridal shower, baby shower or brunch? If so, you'll adore this homemade Rosé Lemonade mocktail recipe. The healthy take on sweet store-bought rose cocktails is a mocktail. Use your preferred sweetener instead of sugar for a low-carb and low-sugar variation.
Ingredients
For the rosé simple syrup:
1

cup

water

1

cup

edible dried rose petals

¾

cup

sugar
For the mocktail:
1½

cups

freshly squeezed lemon juice

5-6

cups

sparkling water

rosé simple syrup
Instructions
Mix water with your preferred sugar or sweetener over a medium boil to prepare the rose syrup. Stir from time to time until the sweetener dissolves.

Reduce the heat to low, add the rose petals, and whisk to coat each one completely. Turn down the heat and whisk occasionally until the petals lose most of their color. It should take no more than ten minutes, if not less.

Take off the heat and let steep for ten minutes.

Cool and strain. You can now use this rose syrup.

In a pitcher, gently whisk soda water, lemon juice, and rose syrup together.

Serve in glasses with ice and decorate with edible rose petals and slices of lemon.
Video
Alcohol-Free Rosé Lemonade
This alcohol-free Rosé Lemonade mocktail is crafted using refreshing strawberries and white peach lemonade, made with 0% wine! Follow this recipe by WellBeing.
Ingredients
Punnet strawberries, tops removed
100g peaches (fresh or tinned)
Juice ½ lemon
20g sugar
100mL Giesen 0% Rosé
15mL strawberry & white peach purée
15mL verjuice or white wine vinegar
60mL lemonade
Soda, to top
Strawberry, to garnish
Lemon peel, to garnish
Instructions
Process all ingredients in a blender until puréed to make the Strawberry & White Peach Purée.
Combine all components in an ice-filled cocktail shaker and shake until chilled.
Transfer the mixture into a hi-ball glass or any other glass you own.
Add soda over top, then decorate with lemon peel and strawberries.
Four-Ingredient Rosé Lemonade
Simple beverages are perfect for warm days, and this four-ingredient Rosé Lemonade Mocktail is light, crisp, and really easy to craft. Pour this large batch of simple cocktail recipe by The Mediterranean Dish into a pitcher for convenient entertaining during brunch and other events. In addition to the more conventional brunch beverages like bloody marys and mimosas, a rosé lemonade mocktail is a pleasant choice.
Ingredients
¾ cup simple syrup, store-bought or homemade
10 lemons
1 (750 milliliters) bottle non-alcoholic rosé wine
Club soda, optional
Instructions
If you want to create your own simple syrup, half a cup of granulated sugar and half a cup of water should be combined in a small saucepan over medium-high heat. Stir until the sugar is completely dissolved and the mixture turns clear instead of gray. Allow to cool down to room temperature.
One lemon should be scrubbed and cut into wheels while the simple syrup cools. Squeeze one cup of juice from the remaining lemons. To remove any pulp, strain using a sieve.
Combine the chilled simple syrup, lemon juice, two cups of water, and rosé wine in a big pitcher. When you're ready to serve, stir in the lemon wheels, set aside, and store in the refrigerator.
If using club soda, split the cocktail among 6–8 iced tea cups, allowing about 2 inches of space at the top. Then, fill the glasses with ice. Add club soda on top.
Alternatively, transfer the mixture into wine glasses with ice. You can add more lemon wheels as a garnish if you have any leftover lemons.
Sparkling Pink Rosé Lemonade
A light and zesty blend of lemon and subtle rosé–this drink has a sweet and tangy fragrance. Made with rose water, freshly squeezed lemons, and maple syrup for natural sweetness. This Sparkling Pink Rosé Lemonade mocktail by Plant-Based Folk only takes minutes to prepare.
Ingredients
1 cup Lemon juice freshly squeezed
¼ cup Rose water or to taste
⅛ teaspoon Beetroot powder for color
½ cup Maple syrup or to taste
4 cups Club soda aka soda water
Instructions
Using a citrus squeezer, cut the lemons in half and squeeze them. You may need to filter out any lemon seeds before pouring the fresh lemon juice into a big pitcher.
Stir well after adding the maple syrup, rose water, and beet powder to the pitcher. This will turn the juice pink. Mix the pink lemon juice and soda water (club soda). Try it out and, if necessary, adjust the sweetness. At this stage, you can also change how pink the color is if you'd like.
In a glass cup, add ice cubes and top with the sparkling pink rose lemonade mocktail. Enjoy with your preferred garnish!
Strawberry Rosé Lemonade
For this recipe by Monin, we're going to use their strawberry rose syrup to create a Strawberry Rosé Lemonade that can be served on any occasion. This drink variation is very simple and easy to make because the syrup is already made so you only really need two ingredients!
Ingredients
¾ oz. Monin Strawberry Rose Syrup
7 oz lemonade
Instructions
Add ice to the serving glass to the brim.
Fill the serving glasses with ingredients in the specified order.
Transfer the mixture into the tin and then back to the serving glass to combine.
Once garnished, serve.
Floral Ginger Rose Fizz
Made with ginger juice, lemon juice, rose syrup, and club soda, this attractive and delicious Ginger Rose Fizz has a lovely spicy and floral flavor profile. This vibrant, lively, and refreshing mocktail by The Flavor Bender is ideal for serving visitors at a party or for any occasion where you're celebrating. You can garnish it with edible flowers to make it prettier!
Ingredients
2 fl oz vanilla rose syrup or rose syrup
1 fl oz freshly squeezed lemon juice strained
1 fl oz fresh ginger juice
Club soda to top
Edible flowers and ice to serve
Instructions
Fill a serving glass with ice.
Drizzle the ginger, lemon, and rose syrup over the ice.
Add more ice-cold club soda.
Garnish with edible flowers, if desired.
Non-Alcoholic Rosé Lemonade Cocktail Delights
Who said you need spirits to stir up a good time? We've just proven that your taste buds can party on without the hangover drama. Non-alcoholic doesn't mean non-fabulous, and our Rosé Lemonade Cocktails are living proof. From zesty zings to fruity symphonies, we've crafted a liquid playlist that's got more beats than your favorite summer anthem.
As we wrap up this mocktail extravaganza, remember, it's not just about what's in your glass; it's about the vibe you bring to the table. Wasn't that a flavor rollercoaster? I mean, who knew you could craft mocktails with vibrant hues and all the vibes?
Related Articles
See who made our list of the best non-alcoholic rosé wine for 2023. Prima Pavé, Surely, Leitz, Fre, are just a few of the names at the top of the market today.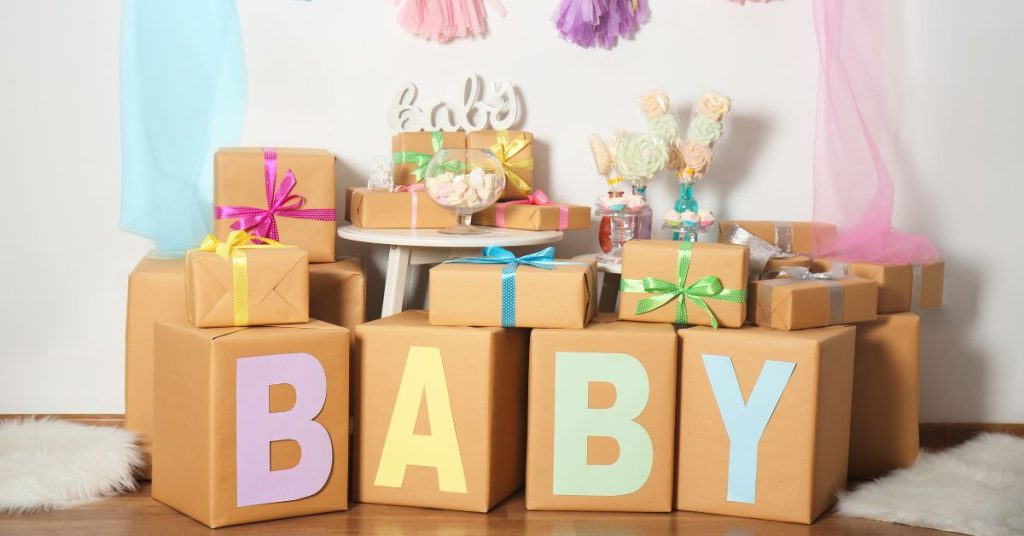 Why choose an alcoholic cocktail when there are many mouthwatering non-alcoholic drinks for baby showers out there? Along with the traditional blue and pink options, there are now a variety of multicolored non-alcoholic drinks.
Rosé Lemonade Mocktail FAQs
What's Rosé Lemonade?
Rosé Lemonade is a delightful beverage that combines the blush tones of rosé wine with the zesty kick of lemonade. However, unlike traditional rosé, this drink is non-alcoholic, making it a perfect, refreshing option for all occasions.
What does Rosé Lemonade taste like?
Imagine a harmonious blend of the floral notes from rosé wine and the tangy, citrusy goodness of lemonade. It's a taste bud tango where the sweetness of the rosé complements the tartness of the lemonade, resulting in a balanced and utterly delicious flavor profile.
Is Rosé Lemonade sweet?
Yes, Rosé Lemonade tends to have a sweet profile. The sweetness comes from the rosé wine, which typically carries fruity and floral undertones. However, the level of sweetness can vary depending on the specific recipe or brand. Some variations might be sweeter, while others may have a more subtle sweetness.
What kind of drink is rosé?
Rosé is a type of wine that gets its pink color from the limited contact the grape skins have with the grape juice during the winemaking process. It's not as full-bodied as red wine but has more depth than most white wines. Rosé is known for its versatility and is often associated with a light, refreshing character, making it a popular choice, especially during warm weather.