Non-alcoholic triple sec is a flexible orange-flavored liqueur. When it comes to mixing your own mocktails, it's the ideal component of various types of drinks because of its distinct flavor and balance of sweetness and acidity.
Picture this: you're at a party, surrounded by a sea of folks sipping on their boozy beverages, laughing, and having a grand old time. And there you are, the designated driver, nursing a sad glass of water.
Fear not, dear friend, for we have the ultimate solution to your party predicament!
Non-Alcoholic Triple Sec brings all the tangy zest, citrusy goodness, and vibrant character of the original, minus the headache-inducing aftermath.
It's like having a slice of orangey heaven without the next-day regrets!
Imagine the possibilities: you can create virgin margaritas (mixing our favorite non alcoholic tequila) that'll have your friends begging for the recipe, or mix up a tantalizing non-alcoholic Cosmopolitan that would make even Carrie Bradshaw raise an eyebrow in delight.
Get creative and let your mocktail-making skills run wild!
So, whether you're a teetotaler, a party animal taking a break, or simply craving a lip-smacking burst of flavor, our Non-Alcoholic Triple Sec alternatives are here to save the day.
Where Did Triple Sec Come From?
For more than 150 years, drink recipes have used triple sec. It was created in 1834 in Saumur, France, by Jean-Baptiste Combier. It is debatable where the name of this drier variety of orange liqueur originated. Some claim that it is a translation of the phrase "triple dry," while others assert that it alludes to triple distillation, which isn't used in its manufacture. Or it can reference the third iteration of the recipe for the French brand Cointreau.
It is produced by steeping in alcohol for 24 hours using sun-dried orange skins from Saint-Raphael, Haiti, before distilling the mixture in copper pot stills that are over a century old. While not too sweet, triple sec is a liqueur with a sweet flavor. It enhances the sweetness and subtle orange taste of many cocktail mixes.
While many brands are practically colorless or entirely clear, some, usually brandy-based varieties, have a lovely golden color. There are alcoholic and non-alcoholic versions of triple sec. Those that are alcohol-based typically have a volume alcohol content of 30 percent or 60 proof, while other brands might range from 15 to 40 percent.
In common usage nowadays, the word "triple sec" is frequently used to refer to any orange liqueur and occasionally to signify a subpar imitation. Meanwhile, premium triple secs can be sipped alone or combined with other drinks.
How To Make Your Own Non-Alcoholic Triple Sec
This recipe for non-alcoholic tangerine or orange liqueur is a tasty and simple way to employ seasonal citrus. Because this is a homemade version of triple sec, you can actually make any non-alcoholic citrus liqueur, such as grapefruit, tangelo, or lime, depending on what you have on hand. We have a surplus (and then some) of tangerines and oranges available during the citrus season.
Non-alcoholic Orange liqueurs are among the most popular liqueurs in AF cocktails and are highly flexible. Creating an alcohol free orange liqueur from home is simple and offers many opportunities to tailor it to your individual tastes and requirements. Despite not being the quickest homemade recipe, it only calls for a few simple ingredients and is largely a hands-off task.
To replicate the variety of commercially available alternatives, you can adapt this non-alcoholic triple sec recipe in a number of ways.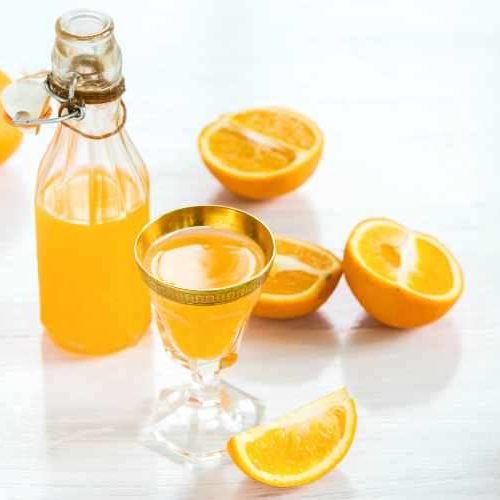 Non-Alcoholic Triple Sec Recipe
This light orange syrup is similar to a preserved orange cordial. This non-alcoholic triple sec recipe can produce approximately eight ounces, which should be stored in the refrigerator for a few weeks. Check out the video here for a specific homemade triple sec demo.
Ingredients
Zest of two oranges

2

ounces

orange juice

5

ounces

sugar by volume

5

ounces

water
Instructions
Using a micro planer, first zest two oranges. Next, squeeze the juice from one of the oranges and set it aside. 

Set up a saucepan with the same amount of sugar and water, lightly boiling it until the sugar dissolves. 

Reduce heat and stir to avoid sticking and burning.

Once the sugar has completely dissolved, add two ounces of orange juice and the zest. Remove the saucepan from the heat and cover it so it can cool. 

After the mixture has cooled, strain and bottle it. We do not recommend paper towels as they will tear.
Non-Alcoholic Triple Sec Alternatives
Dhōs Orange is sugar-free and just 5 calories! Dhōs Orange can be used as a low calorie option in non-alcoholic Mai Tais and Margaritas. Naval oranges, tangerines, as well as Curaçao oranges add a particular touch of bitter spice character and pithy sensation in the aroma. Secondary flavors of sweet vanilla, fresh citrus blossoms, and orange sherbet develop on the palate with a hint of menthol and spice adding depth to the dominant fruit qualities.
With distinctive and modern flavors, this vintage spirit has been created to capture the essence of an orange liqueur like triple sec. Lyre's spirits stand out on their own as a high-quality non-alcoholic beverage.
The harmony of orange's inherent sweetness and freshness fills the tongue with delightful aromas, leaving a generous soft aftertaste. This is a liqueur that is quite appealing and has a unique flavor.
This is a non-alcoholic sugar syrup variation of the Curaçao orange liqueur, which is a bittersweet liqueur that bears the island's name. A variety of mixed cocktails, mocktails, and mochas benefit from the superb concentrated flavor of the Monin Triple Sec Curacao Syrup, which keeps the same quality as the renowned original.
Use this alcohol-free orange liqueur to get the party started. Monin Triple Sec Curaçao enables you to develop dishes that a typical orange flavor as a dairy foundation drink can't due to its low acidity and orange blossom flavor.
Non-Alcoholic Triple Sec Syrup
Bursting with classic orange flavor, this mix makes it easy to craft delicious cosmopolitans, martinis, and Mai Tais that your guests will love. Simply blend this cocktail syrup with your liquor and ingredients of choice and serve! You can even use it to flavor trendy virgin cocktails.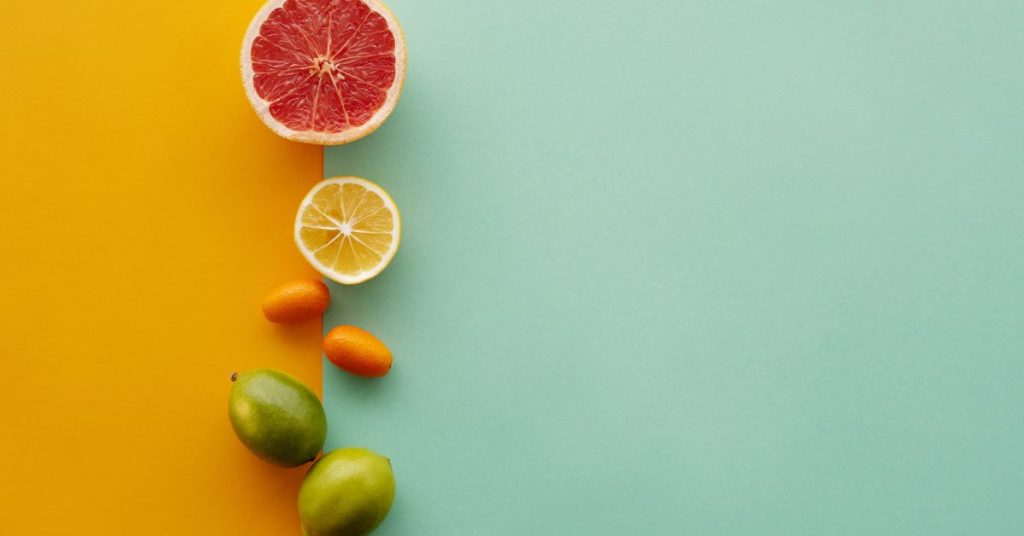 There are also different natural non-alcoholic substitutes for a triple sec, which you can find in your kitchen.
Orange Juice
Oranges from the fruit of the orange tree are squeezed or reamed to obtain orange juice. It is a plentiful source of many essential elements, such as potassium, folate, and vitamin C.
The most widely consumed orange juice comes in various flavors, including tangerine, blood orange, navel orange, Valencia orange, and clementine.
Orange Zest
Orange zest is a food component made by cutting or scraping from an unwaxed orange's rind. Citrus oils are present in the citric zest, which lends a dish, recipe, or beverage a fresh, tart citrus flavor.
Furthermore, the peel can be utilized raw, dried, candied, or pickled in salt. This peel is frequently included in various pastries and confections, including pies, cakes, cookies, biscuits, and puddings.
Orange Oil
Orange oil is an essential oil that is obtained as a waste product from the manufacture of orange juice. By using a cold-pressing technique, cells in an orange fruit's rind create this specific oil.
Some species of bacteria and fungi can be effectively stopped from growing by the use of orange essential oil.
The release of hormones, enzymes, bile, and digestive fluids is likewise regulated by essential oil, as are lactation and menstruation.
Grenadine
The non-alcoholic bar syrup known as grenadine comes from the French word grenade, which signifies pomegranate. This syrup imparts a tinted pink color to the beverages and has a characteristic tart and sweet flavor and rich red color.
As its name suggests, grenadine is usually created with pomegranate juice, sugar, and water. However, because there is little control, manufacturers of the product replicate the flavor of a mixture of blackcurrant juice and other fruit liquids.
Mocktail Recipes Using Triple Sec
Here's a variety of recipes to make refreshing mocktails using Lyre's Orange Sec.
Poinsettia
Ingredients
½ ounce Lyre's Orange Sec
3 ounces Lyre's Classico Grande (chilled)
3 ounces Cranberry Juice (chilled)
Rosemary sprig (for garnish)
Instructions
Combine Lyre's Orange Sec and cranberry juice into a chilled glass.
Top with Lyre's Classico.
Garnish with rosemary sprig.
Cosmopolitan
Ingredients
1-1/2 ounces Lyre's Pink London Spirit
1/2 ounce Lyre's Orange Sec
1/2 ounce lime juice
1 ounce cranberry juice
1/4 ounce premium strawberry syrup
lemon twist (optional)
Orange zest (for garnish)
Instructions
Combine all the recipes together and mix well.
Fine strain the mixture and serve with orange zest as garnish.
Blood Orange Spritz
Ingredients
1 ounce Lyre's Orange Sec
1 ounce Lyre's Italian Orange
3 ounce premium blood orange soda
Instructions
Put everything in a glass, then fill it with ice.
Mix well.
You can add a blood orange slice and rosemary sprig for garnish.
Non-Alcoholic Triple Sec FAQs
Is there a non-alcoholic Triple Sec?
Triple sec is among the most popular liqueurs in cocktails and is highly flexible. While there are many possibilities at any liquor store, creating a non-alcoholic orange liqueur from home is simple and offers many opportunities to tailor it to your individual tastes and requirements.
What can I use instead of Triple Sec for virgin margaritas?
You can use your homemade triple sec or non-alcoholic triple sec alternatives from different brands, such as:
1. Lyre's Orange Sec
2. La Paz Non-Alcoholic Triple Sec
3. Monin Triple Sec Curacao Syrup
4. Royal Non-Alcoholic Triple Sec Syrup
Can I use natural ingredients as a substitute for a triple sec?
Yes, you can also use natural ingredients as a substitute for triple sec, like:
1. Orange Juice
2. Orange Zest
3. Orange Oil
4. Grenadine