Gnista Barreled Oak Manhattan:
2 ounces Gnista Barreled Oak
3/4 ounces Gnista Floral Wormwood
4 droppers All The Bitter Aromatic bitters
Stir over ice
Strain in a coupe
Garnish with a Maraschino cherry
There has been so much buzz around Sweden's Gnista that we just had to try it. Wine Enthusiast has even given Gnista its stamp of approval.
The GNISTA Mocktail
GNISTA Barreled Oak Manhattan
The GNISTA Barreled Oak Manhattan is made with GNISTA Barreled Oak, Floral Wormwood, non-alcoholic All The Bitters Aromatic bitters
Ingredients
2

ounces

Gnista Barreled Oak

3/4

ounce

 Gnista Floral Wormwood

4

Droppers All The Bitter Non-Alcoholic Aromatic bitters
Instructions
Stirred over ice and strained in a nice martini glass or coupette

Served with a maraschino cherry
Table Of Contents
GNISTA, A Founder's Story
I've always worked with food, branding and communications, but it was back in 2015 that I got into the 0% drinking space.
I was part of a start-up that was gaining serious traction, when the first non alcoholic spirit launched. What happened next defines Gnista's story.
When I ordered and tasted these first non-alcoholic spirits, my plans drastically changed. Those early versions of "distilled, non-alcoholic gins" didn't taste bad. But they clearly had one thing in common…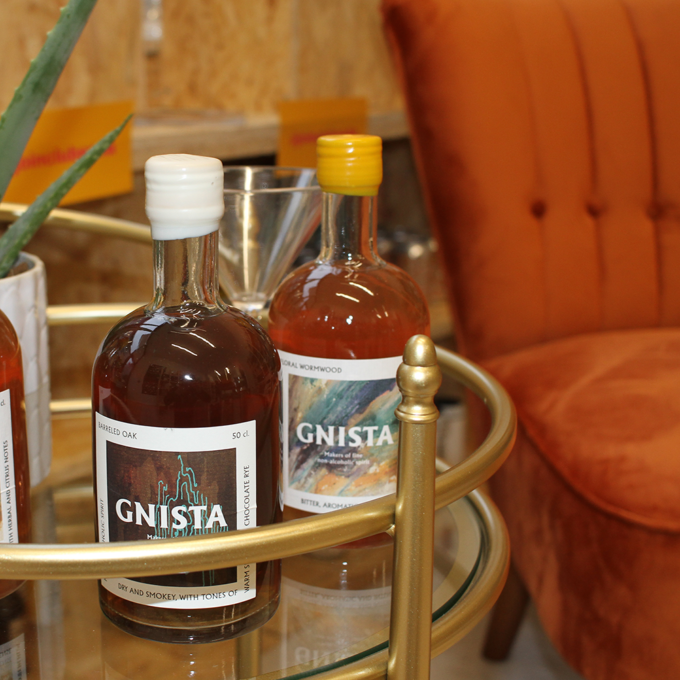 None of them resembled a spirit as we know – a liquid that is challenging, with bite, complexity, and an intense roundness in the nose, to the lingering sensation long after each sip.
Soon it dawned on me that these products weren't meant to resemble alcohol.
Instead, they convey freshness, catering to the wellness crowd. Botanical, soft on the palate and, often, with a low calories message. A little bit like a non-alcoholic spirit for beginners, for those putting health first and who finally found a good reason to opt out of alcohol and still be socially acceptable.
GNISTA- Experience Over Effect
Meeting over a coffee is something entirely different from meeting over a cocktail – and even more so with the transformation of coffee shops from places where people meet to places where people work.
This – the OCCASION and the sensory requirements from drinks consumed on occasions normally associated with alcohol – was the starting point for developing our particular non-alcoholic spirit range.
In many places and spaces of life, a drink can be almost anything.
At bars and restaurants, however, the classic alcoholic categories (wine, beer, cocktails) reign supreme, and although it is true that younger generations have never cultivated a relationship with alcohol, or the taste of gin & tonics, it's hard not to be affected by society's long connection (some would say obsession) with drinking.
Gen Alpha is just as keen to get into that celebratory "treat yourself" mode, and why shouldn't they?
"Gen Alpha is just as keen to get into that celebratory "treat yourself" mode, and why shouldn't they?"
The starting point for Gnista was what our liquids should deliver.
Top bartenders and mixologists guided us – this is a group that keeps the drinking experience and quality central no matter the ABV.
Really, what is it that makes a whisky so satisfying to enjoy neat on the rocks (if we remove the intoxication effect) and why does it make such a good base for Manhattans?
Based on their requirements on taste, mouthfeel and other sensory stuff like the feel of tannins inside your cheeks, Gnista was born with the promise of being "the first non-alcoholic spirit truly resembling a fine spirit", but without imitating existing spirits.
Defining things with what they almost are brings a risk of creating an inferiority complex, and will raise undeliverable expectations, which is rarely a good thing.
GNISTA'S Barreled Oak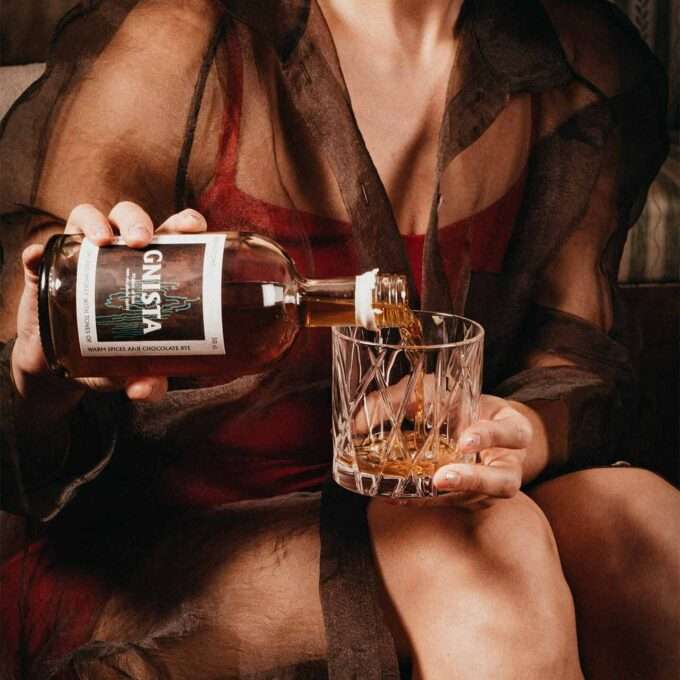 An article (Food 52) put it so well: "The flavor profile of Barreled Oak is the least like any existing alcoholic spirit, but tastes like warming up from the snow in front of a crackling fire, and lives up to its name with woodsy spices, a pronounced but cozy campfire smoke, plus a touch of bitter herbs to balance sweet molasses, rye, and raisins."
GNISTA'S Beginnings
The early Gnista batches were EXTREMELY uneven. Like all produce, our ingredients reflect the terroir and seasons they're harvested. For example, a spring rhubarb contains less sugar and more acidity than a late summer one.
They also reacted in unexpected ways: this meant flavours varied between batches. To overcome this we teamed up with Sweden's master blender Fredrik Beskow.
With an out of this world palate, Fredrik makes sure Gnista's small, hand-crafted batches maintain quality and stability over time.
Especially important now that we've grown to make bigger (yet still hand-made) batches on a monthly basis, catering to Americans, Australians, Singaporeans and Europeans.
This autumn we also launch Red Italian and French style – two red wine alternatives that just our spirits offer complexity, body and tannins. But taste neither like de-alcoholised or "normal" wines.
GNISTA'S View On The Future
THE NO/LOW WAVE WILL NOT STOP
My field, non-alcoholic drinks for grown-ups, is experiencing a rapid growth.
Just look at non-alcoholic spirits! With zero brands ten years ago, there are now more than 100.
And we're talking everything from the faintest of flavours, to chili kicking sweetness. It's been up to the brands, really, to define.
"It means we all can look forward to some serious creative product development in the coming years."
A natural consequence of this is that it's so very hard for consumers to navigate and know what to expect from the drinks on offer.
On the other side, it means we all can look forward to some serious creative product development in the coming years. How cool isn't that!?
It is truly thrilling to be leading a challenger brand in this space. How many gins and whiskys do you have in your bar cabinet? Looking forward to seeing the same amount of non-alcoholic equivalents!
GNISTA Old Fashioned
The classic in Gnista fashion
60 ml (2 ounces) Gnista Barreled Oak
5 ml (a few dashes) All The Bitter non alcoholic bitters
1 tsp brown cane sugar
Garnish: orange twist
GNISTA Sazerak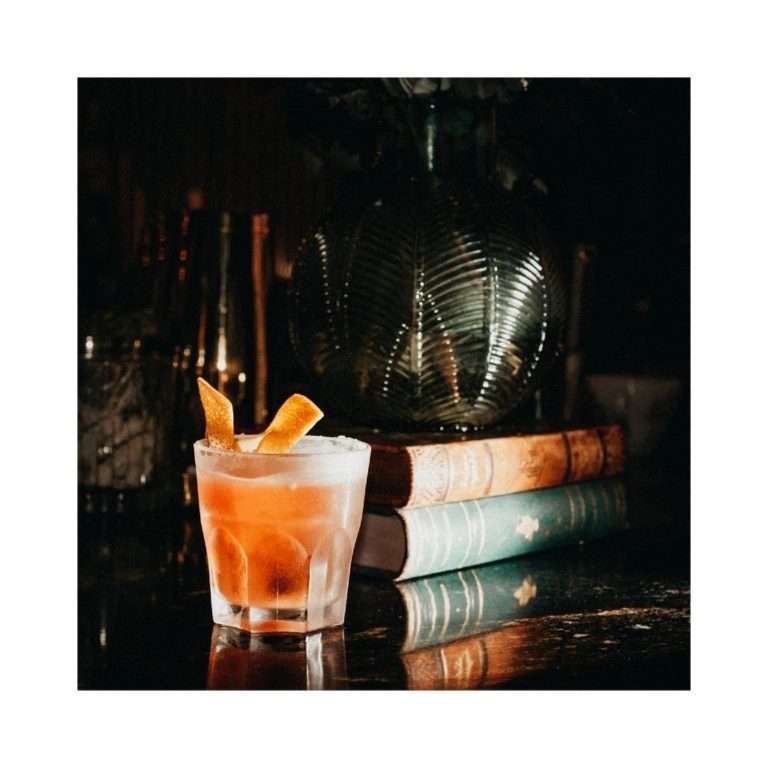 (Around 1% alcohol)
5 cl (1.7 ounces) Gnista Floral Wormwood
1 barspoon sugar
1/2 barspoon Absinthe (optional)
2 dashes All The Bitter non alcoholic bitters
Stir ice cold with ice, serve in a frozen glass
Garnish: Orange and Lemon Twist